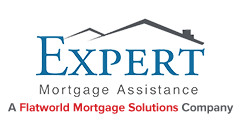 Mortgage Bankers Association's Annual Convention and Expo 2017
MBA's Annual Convention and Expo
Mortgage Bankers Association's Annual Convention and Expo is the largest gathering of real estate finance industry leaders and top performers, who come together to dissect and analyse industry developments in greater details. EMA's association with the event dates back to 2011, and we feel pleased to announce that we will be a part of this year's event too.
We extend an invitation to you to visit our booth, #1024 during your visit to the convention. At our booth, we will share our views on the changing trends in the mortgage industry, our experiences in dealing with them, and explain how our services can change the way you do your business. Our representatives will be there to answer any questions you may have about our services. We would also love to hear your thoughts and opinions on where the industry is heading.
Come to our booth for a
free consultation

on ways to overcome challenges like:
Building better loan origination processes
Reducing operational expenses
Dealing with operational challenges
Eliminating errors in title examinations
Overcoming common hurdles to closing mortgage loans
Dealing with underwriting challenges
To schedule a meeting with our representative, please contact:
Schedule an Appointment
Flatworld Solutions Inc., | Booth #1024
Address: Colorado Convention Center, 700 14th St, Denver, CO 80202, USA.
Date : Oct 22-25, 2017
Exhibit Hours : Sunday, October 22nd: 6:00 P.M.-7:30 P.M. | Monday, October 23th: 10:00 A.M.-5:30 P.M. | Tuesday, October 24th: 10:00 A.M.-4:00 P.M.