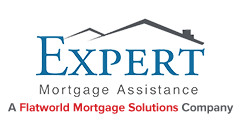 Mortgage Dashboard Services
Mortgage Dashboard Services
Reading througha mountain of mortgage data at your disposal to retrieve a critical bit of information can be a relentless and mindboggling task. How about getting an overview of the data at a glance on your system? Needless to say, it would place you in a better position to review status of operations and respond to issues and opportunities as soon as possible. Our dashboard servicesare built to provide all-in-one mortgage information in easy-to-use, convenient and customizable format.
Our dashboard is custom built to display necessary mortgage stats and charts to give you strategicand real-time insights into the volatile mortgage landscape. This empowers you to make informed decisions quickly. In addition, you also get a drill-into-detail feature for deeper information on every particular datapoint displayed on the screen. You can even customize your lending tasks in easy-to-navigate tabs, so that you cut down on the time needed to analyze and close deals.
By embracing our dashboard services, you can bring a higher level of efficiency to your mortgage operations. We ensure this with a centralized database that combines the three core components of your mortgage services: leads, contacts and updates.
The other essential features that help you optimize your workflow includecontact search, reminders, track payments, calendars and active loans by milestone, marketing campaigns, personalized email and phone support etc. The goal of our dashboard is to make your life easier and more efficient with simple access to the tools you need.
Benefits of Our Software Solutions
Management of all documentation related to an account in one place
Automated data backups
Improved inter-department collaboration
Anytime and anywhere access of data
Enhanced data security
Improved storage, retention and disposition of files and docs
Simplified service record management
Reduced regulatory compliance costs
With all these benefits at your command, streamlining your mortgage business processbecomes an effortless task.
Wish to optimize your mortgage process and provide improved customer service? Get in touch with our experts for more.
OR
1855-224-6855