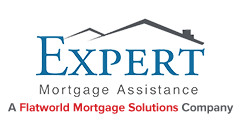 Mortgage Software Solutions
Mortgage Software Solutions
Looking for a simple and reliable way to control and monitor your lending process? You need a custom-built software tocater to your specific requirements of loan origination, processing and servicing. Expert Mortgage Assistance can help you develop a customized software to look after the entire gamut of your lending process - from initial customer contact, through approvals and servicing, to final redemptions – as well as comply with government lending requirements.
Our solution comes packed with easy to use features, to enable you manage informationin a simple and effective way. It empowers lenders to explore new income avenues while meeting the agility and flexibility needed to compete in today's lending market.
Benefits of Our Software Solutions
Designed to put lenders in control of the system, our solution helps to:
Streamline mortgage sales process
Provide mortgage quotes faster
Reduce operational costs with increased efficiency
Maximize mortgage sales
Improve customer service
Types of Mortgage Software Solution
Comprehensive mortgage applications for online loan acquisition
Applications for loan servicing, approvals, credit reporting, payment processing, refinancing, foreclosure etc.
Customized software for loan origination, underwriting, amortization, processing, and tracking
Applications for pipeline management, data capture, and account aggregation
The EMA Advantage
Applications custom-built to accommodate variables within the industry.
Dedicated software developers with adequate domain expertise
Scalable development and support of your applications
Real-time communication
Transparent process and direct accountability
Wish to optimize your mortgage process and provide improved customer service? Get in touch with our experts for more.
OR
1855-224-6855