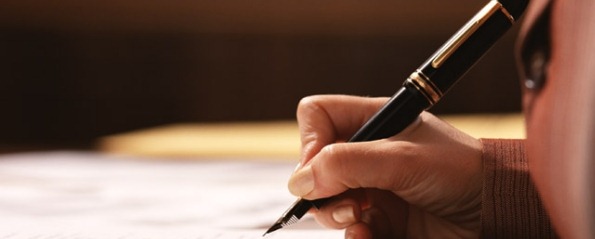 Fannie Mae and Freddie Mac Underwriting Guidelines
February 18, 2013
The underwriting guidelines for Fannie Mae and Freddie Mac are important because they are the foundation for the rules with bundled single-family mortgage loans. In order to remain an approved Fannie Mae or Freddie Mac approved seller, lenders must fall in line with these guidelines. Fannie Mae and Freddie Mac serve an important function in our real estate economy today, particularly through the increased liquidity and cash flow.
This increased availability of cash flow allows lenders to have a wider variety of loans to offer to customers.
Fannie Mae Guidelines
The most recent Fannie Mae guidelines are current as of June 2012. The first area with guidelines for underwriting is in verifying the lender's credentials and the eligibility of the borrowers.
To ensure that the borrower is a safe risk, their employment history, net work, income, credit rating, loan-to -value ratio and debt-to-income ratio will all be requested and verified for accuracy.
Lenders are also responsible for meeting certain standards. The organization will be studied to determine that they are properly licensed and have enough experience in the industry to manage underwriting.
In addition, lenders must have a large workforce and the organizational capability to handle the loan as well as a minimum net worth of $2.5 million.
Since the lender is responsible for initiating, selling or servicing the loan, the organization must be able to demonstrate adequate internal management and auditing mechanisms to handle the volume of their mortgage underwriting business.
Lenders must check that they are cooperating under the most recent guidelines, which are occasionally updated by Fannie Mae. (Check www.fanniemae.com for details)
Fannie Mae now requires lenders to provide documentation for bank deposits larger than 25% of their total monthly income.
Freddie Mac Guidelines
The current guidelines for Freddie Mac are accurate as of May 2010.
Freddie Mac will purchase mortgage loans on a single family home for up to $417,000 for the majority of the states in the U.S.
They  also buy loans up to $625,500 is the home is located within Guam, Alaska, Hawaii, or the U.S. Virgin Islands. There are also another category of loans available, known as jumbo loans.  These loans can be for $417,000 up to $1,095,635 depending on the state where the property is located. (These jumbo loans are only available to particular parts of the country where the cost of homes is dramatically higher).
The loan may be up to 95% percent loan to value without secondary financing. This breaks down to the new homeowner paying for 5% of the final amount out of their own pocket.
The eligibility of potential homeowners is important, as mentioned above, since the lender will not be able to assist applicants with a poor profile (such as poor credit or debt to income ratios) under the Freddie Mac or Fannie Mae guidelines.
If the guidelines are not followed, lenders will not be able to partner with Fannie Mae and Freddie Mac. For this reason, many lenders adopt an across-the-board set of guidelines that mirror both organizations in order to easily do business with the organization.
These guidelines are important to keep in mind when shopping for your new house, since potential homeowners will want to find a house within the budget of these limits. Talk to an experienced professional to determine if a Freddie Mac option is ideal.