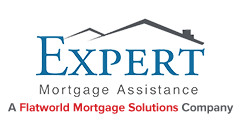 Mortgage Outsourcing Services for Mortgage Lenders & Brokers
Mortgage Support Services
The mortgage market today is highly competitive, requiring focused and sustained efforts to gain and maintain a significant lead over competitors. Identifying potential clients, verifying their credentials such as eligibility, credit history, credit scores, and credit re-scoring, are all time-consuming and cumbersome but necessary activities.
Hiring mortgage professionals can be an expensive affair, while managing mortgage services through in-house staff can take away focus on business development activities. Our services enable you to increase speed and efficiency while substantially lowering your overhead, giving you the competitive edge.
Get your mortgage processing support services from Expert Mortgage Assistance to save time and money and enhance your competitive edge.
Services offered by Expert Mortgage Assistance include:
Mortgage Loan Processing Support
Our mortgage loan processing support services involve receiving and reviewing documents, ensuring compliance, completing verifications (VoE, VoI, VoD, VoM), appraisal and title reviews, credit report reviews, clearing lender specifications and ordering pay-offs, confirming closing, and more. Our services enable faster turnaround and more loans processed, reducing capital expenditure on technology and office infrastructure, while minimizing time and operating expenses.
Mortgage Underwriting Support
Our mortgage underwriting support team evaluates loan applications, analyzes applicant credit worthiness, defines scope and conditions, determines the market value of properties and renders the final decision—with valid reasons. Our services also include ratio analysis, asset and collateral analysis, fraud detection, regulatory compliance and more.
Mortgage Closing Support
Our mortgage closing support professionals have the necessary expertise to streamline loan closing and minimize time and costs. They can help you prepare closing documents, liaise with closing agents, examine titles, prepare deeds, review final terms, ensure compliance, understand HUD settlement statements and coordinate and schedule closing, among other related activities.
Mortgage Post-Closing Support
Our mortgage post-closing support experts are adept at assessing risk and evaluating loan salability in a frequently-changing regulatory compliance scenario. They have the capabilities to execute key processes such as reviewing legal, origination, disclosure and HMDA documents for regulatory compliance, validating compliance to loan and underwriting regulations, data integrity validation, as well as the complete range of loan post-closing services.
Title Support Services
Our title support services include a meticulous scrutiny of all financial obligations that might impact the sale of the property in question, such as lawsuits, liens, and legal claims. We can handle incoming faxes, liaise with loan officers and listing agents, obtain pay-off statements and title search reports, and manage post-settlement work, among a host of related activities.
Appraisal Support Services
Our appraisal support services include appraisal ordering, reviewing, seeking broker price opinions and carrying out comparative market analysis. Aside from this, we help companies register qualified appraisers, manage them as well as delegate tasks to them. We combine intelligent valuation technologies, relevant market-based data, and analytics with our domain expertise to provide a simplified and highly accurate and reliable property valuation service.
Loss Mitigation Support Services
Our loss mitigation support service is designed to shield lenders and companies from incurring losses. From basic processing of documents to complex functions requiring borrower outreach and market analysis, we cover the entire spectrum of loss mitigation. Our team of loss mitigation experts excel in creating unique solutions for unique situation and so can help you nip crises in the bud.
OR
1855-224-6855