The Dodd-Frank act was a direct result of 2008 financial meltdown and was brought in force to prevent such crises in the future. While the benefits of the act continue to be debated, the most disturbing fallout of this act is the huge spike in compliance cost. Lenders believe that mortgage is becoming increasingly expensive as they are now required to adhere to strict compliance policies and quality controls enforced by Dodd-Frank act. Considering that compliance costs are on an upward progression, the only way the lenders can reap profit margins is by controlling other associated costs.
Read our e-book on The Rising Cost of Mortgage Compliance and Finding a Way to Profitability

So, what is making the compliance costs so high in Dodd-Frank Act?
Prohibitive Compliance and Quality Control Costs
The Ability-to-Repay along with compliance requirements is becoming too expensive and expansive for lenders. The costs include data collection, auditing, storage costs of the collected data, and responsibility of the mortgage originator to create a clear audit trail that can be validated and used by the investors and service providers. All these elements are crucial and highly subjective where mistakes can prove to be very expensive.
Increased Regulatory Liability
The increased burden of regulatory audits is becoming increasingly difficult for the mortgage originators to handle. Sometimes hiring additional compliance personnel to do the required audits can reverse the profitability of the lending institution by one third. At the same time, audits conducted at state and federal level can increase the associated costs significantly, especially if the lender is located in multiple states.
Expansive Scope of Dodd-Frank Act
Dodd-Frank Act is exceedingly comprehensive with a statute nearly thousand pages long. In such an expansive document, the task to determine which aspects of the act apply to a particular lender can be daunting. To top it, the multifaceted statutory and regulatory obligations make analysis even more complex. This is the reason the institutions are required to seek help from expert resources that can understand and meet the compliance requirements as defined by the act. Sometimes the lenders have to depend on outside consultants as much as in-house experts that can easily increase the already staggering cost.
Increased Reliance on Outside Consultants
Most lenders admit that the complex regulatory environment introduced by Dodd-Frank Act is too meticulous for internal experts to fully comprehend and implement the necessary regulatory changes within the speculated timeframe. This is why they have to depend on outsourced consultants who can perform careful monitoring of the mortgage operations and ensure that their compliance will pass monitoring scrutiny.
Other Hidden Costs
Regulatory inspection and other direct costs associated with compliance are not the only ones that the lenders are worried about. There are also other indirect expenses such as lenders' inability to take profitable risks, failure to expand their business to compensate for increased fixed expenses, lack of sophisticated compliance staff that can come up with middle-ground solutions that can meet the requirements of the act and earn profits in the process.
Cost of Compliance Borne by Small Businesses and the Economy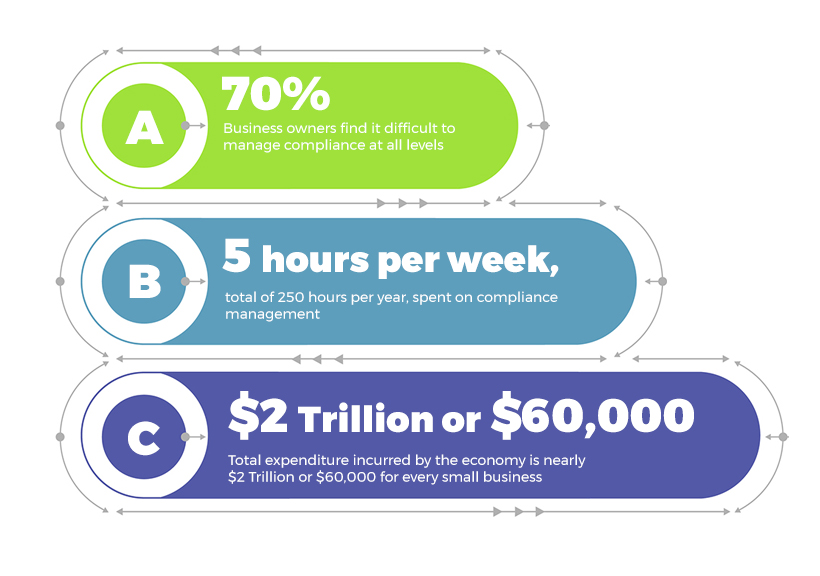 Dodd-Frank Act was introduced to keep lenders compliant and borrowers informed. We, at Expert Mortgage Assistance, are a team of professionals who understand compliance like the back of our hands. We have developed fine processes that allows us to stay within regulatory guidelines and you within compliance deadlines. A lot of operational cost can be eliminated with efficiency brought in by our experts, helping you make your lending business more profitable amid rising costs.