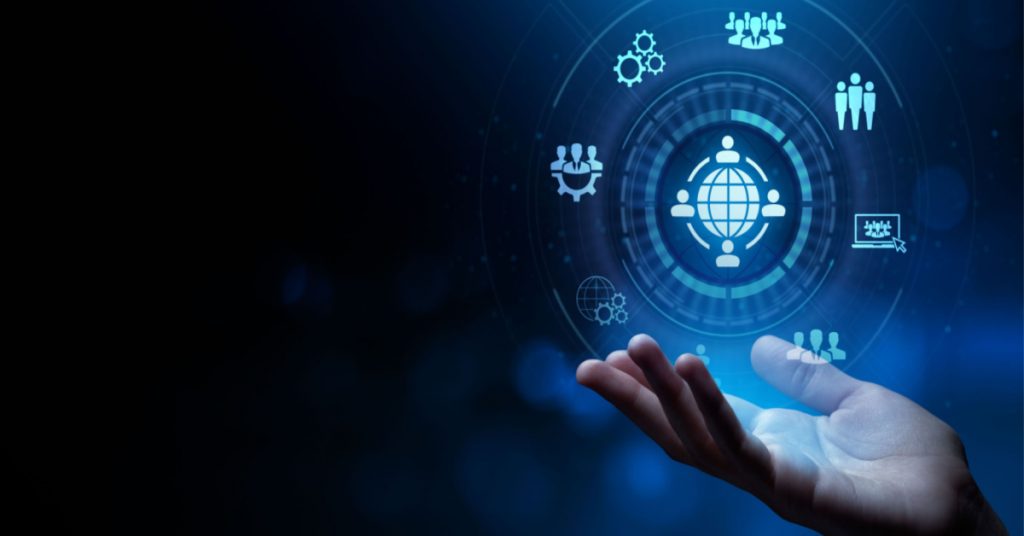 The mortgage sector like every other sector was impacted severely by the Covid-19 pandemic. It posed challenges on multiple fronts to the mortgage provider, some of which we will discuss in this article later.  However, the substantial savings that mortgage companies made by partnering with mortgage BPOs helped them to be in a better position.
The post pandemic era, however, looks much more promising for the mortgage lenders. The mortgage industry will witness a good growth, as the economy recovers and spurts the demand for home ownership.
The mortgage BPOs will to help them to meet this increased demand but also help them recover a large chunk of the losses suffered in the pandemic. They can leverage the latest automation technology, and highly efficient workforce provided by the mortgage BPOs to gain the advantages of faster and more cost-efficient processes.
Challenges Posed By The Pandemic to Mortgage Lenders
To gain a comprehensive understanding of how mortgage services will prove to be even more useful to the mortgage business when the pandemic is over, we have to understand the challenges that it faced during the pandemic.
·       Difficulty in Underwriting Loans
The COVID-19 pandemic impacted the mortgage borrower's capacity to pay off debts, as many people lost their jobs, and many businesses were faced with loses. Thus, the grounds on which the mortgage loan was issued on the first place ceased to exist during the pandemic.
This deteriorating financial situation of the borrowers had made it difficult for underwriters to take accurately asses the value of assets and take decisions.
·       Modifying Closed Loans
 Mortgage borrowers whose finances were crumbling due to the pandemic got in touch with their mortgage providers to modify their loan terms. Such modifications included requests to reduce the interest rate or to pay only the interest for a specific period, or defer the payment, etc.
The mortgage providers to accommodate such requests had to increase their underwriting tasks considerably. The underwriters had to determine if the proposed request was feasible enough for the mortgage company. To do this they had to procure additional documents from the lender, visit sites and perform due diligence in matters such as title, and lien searches.
Advantages Of Outsourcing Mortgage Services in The Post-Pandemic Era
·       More Budget to Hire Revenue Generating Employees
Mortgages companies have many non-core tasks that can be outsourced to mortgage BPOs. Examples of these non-core tasks are document reviewing, verification of the borrower's documents, etc.
To do them in-house, the mortgage company would have to incur large infrastructure and overhead costs. Mortgage support services by definition allows the mortgage firm to escape these costs.
  This gives them the financial freedom to hire employees who specialise in activities that generate revenue for the company, rather than having to hire employees who only serve the support function.
·       Reduced Dependence on Full-Time Employees
Mortgage business is prone to the seasonal rise and fall in the demand for real estate properties. It makes little sense for them to have full-time employees on their payroll, when there isn't much work to go around due to a fall in the demand for housing properties.
However, by hiring contractual employees through mortgage BPOs, mortgage companies can take charge of their employee costs. The mortgage BPOs can alter the allocation of their resources in proportion to the current need of the mortgage company.
·       Opportunity For Small and Mid-Sized Mortgage Lenders to Improve Their Profits
One of the most common misconceptions associated with mortgage BPOs is that is it meant only for large mortgage enterprises.  However, the small community mortgage bank or a mortgage lender is more vulnerable to going out of business, due to a fall in profitability or change in market conditions.
Mortgage BPOs offer these small and midsized mortgage lender the chance to cut back their operating costs on one hand. On the other, they enable them to reap the benefits of greater process efficiency, which include better risk evaluation and a happier customer.
·       Greater Allocation of Financial Resources to Pursue Growth
Mortgage companies who have hired mortgage support services have more funds at their disposal. They no longer need to spend heft amounts on hiring work-staff for non-core activities. This saves them HR, admin, and training costs. They get access to the latest technology in the market, without having to purchase it.
This allows the mortgage firms to direct a greater portion of their funds in improving the core competencies of the company. It enables them to reach their existing growth goals and create new ones.
Introducing Our In-House Mortgage Automation Tool Msuite
We bring to you Msuite, a tool we developed to automate the different tasks associated with mortgage processing. It is powered by state-of-the-art AI and ML system which allow a number of mortgages related tasks to be performed with higher accuracy and speed.
MSuite is built with a powerful indexing engine which is capable of identifying over 350 types of documents. It doesn't matter if the formats of these documents vary from each other. The tool makes use of OCR, Computer Vision, and ML to classify all the documents, and has an accuracy rate of over 95%.
MSuite allows you to obtain any document  from any datapoint seamlessly with the help of its data extraction engine. If the document is in digital format, the accuracy is cent percent. However, even if the datapoint has a less than 90% OCR confidence score, the engine has an accuracy of 98%.   
Mortgage processes are complicated owing to the number of rules that have to looked into. Our rule engine poses as a perfect solution to this situation, as it handles thousands and thousands of rules easily. To ease the user's work, the tool can be customized to include only those rules that are applicable to the current scope of work.
MSuite helps you to take correct decisions with the help of its reporting engine. It is very efficient in providing reports that feature important details regarding the automated tasks. It provides an accurate trend analysis and is great at addressing the important parameters. Its custom reports help you to meet your business specific need.
However, the best advantage of MSuite is that it provides your mortgage borrowers with a very smooth digital experience.
How Do We Help You with Our Mortgage Support Services
As a reputed third part mortgage support providing company, we have helped several financial institutions to achieve their growth goals. Our cutting-edge technology has helped various mortgage lenders and brokers speed up their loan closure procedure, thereby putting them ahead of competition. We ensure that you benefit from the latest technology as we update our systems constantly and periodically.
Our vast experience in working with mortgage providers has enabled us to develop sophisticated processes that help the providers to save a lot money. Our back-office processes are standardised and automated to ensure that the accuracy rate it very high. This enables you to take correct lending decision and minimize the risks of issuing a bad loan.
Our pool of highly skilled staff is available to you 24×7 to support your in-house team with their duties. We put them through regular training to ensure that they are well aware of the latest regulatory changes and best practices in the industry.
In the peak season, when you need us more than ever, we are prepared to scale up our operations by 50%.
Who We Are and Why Are We Considered as An Industry Authority?
This article is written down by the experts at Expert Mortgage Assistance. We have been providing mortgage processing services to companies all sizes over the past 10 years. Our services include mortgage processing, title support, underwriting services, closing support, REO services and many others.