Confusion over mortgage applications has for long been one of the most challenging aspects of buying a home. In a recent Wall Street Journal survey, two-third of the respondents agreed that understanding the process itself is the most difficult step in buying a home.  No wonder those who survive the process have a tongue-in-cheek name for it: "financial colonoscopy" or "forensic financial examination".
All said and done, a mortgage process can be difficult, scary and irritating, but should never be confusing. Yet it gets confusing primarily because of the lenders failure to communicate clearly and in a timely manner. A borrower who has had a great borrowing experience is invariably one who has got the best communication from his lender. As a lender, it falls upon you to ensure your borrower is clear about what the process entails, set expectations right, and clarify rules pertaining to the specific situation. When you ensure this, you ensure your customer gets the best buying experience. In this blog, we would like to talk about why video is your best bet to communicate with prospects.
No matter how well you present your facts in writing, mortgage write-ups are like reading a monologue. Add to this the complexity of financial terms and process rules, you pack in everything needed to force the reader to make an early exit. But when you combine visual and audio interaction to present the same information you make it more interesting for the reader to follow and understand. Even the most process-averse borrower would make a determined effort to get the cobwebs cleared. For instance, let's consider the two images below: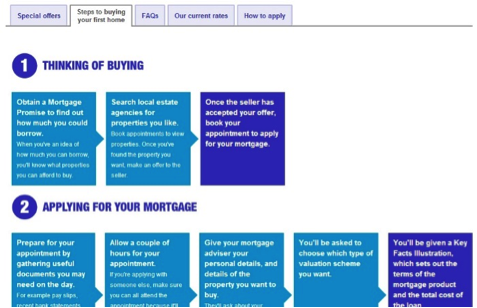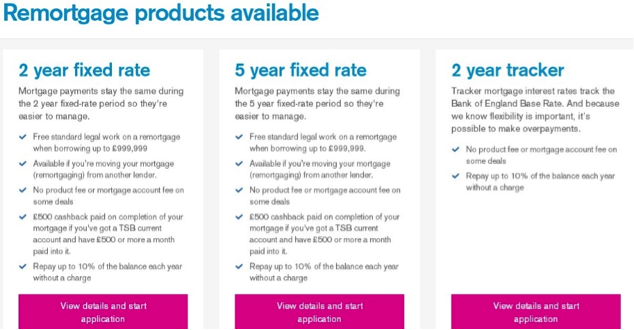 The first one is a flow diagram and the second one is a comparative chart, both of which can be easily converted into animated videos. By converting the first image into a video you can clearly show what happens at each stage of the process and how this affects other decisions and actions. Likewise, an animated presentation of the second chart make it easy to do a comparative study. In both these cases, you hand-hold the borrower to comprehend matters down to the last detail and in the process, deliver the message with much greater clarity and impact.
Know What to Create
Creating mortgage marketing videos blindly is like shooting in the dark. You need to know what your borrowers are looking for or are confused about. Scout through queries that come in or ask your sales team for a cue. Pour through forums and other channels to know what confuses the mortgage seeker. If you are still clueless, fall back on Google Adwords planner. For instance, a search on 'millenial mortgage' throws up the following results:
Top keyword volume:
Low home loan interest rates
low income mortgage
millennial home buyers
You can create a mortgage marketing video based on these top searched keywords. And when it comes to video types, you are spoilt for choice. For instance, for key words like "What mortgage can I afford", you can create an informational video, interview video or listing video. Aside from these, you have the luxury of creating Office Promo Videos, Neighborhood Videos, Testimonial Videos, "How To" Videos, Best Practices Videos, Housing Market Videos, Weekly/Monthly Reviews etc. Yet another good option is to have a weekly or monthly chat session with your audience, answering their questions, preferably through live streaming.
If marketing videos are essential for convincing your target audience, the quality of the video holds the key to more conversions. Focus on the script, and only the script, because all that matters is the script. Keep it short and simple.  Likewise, keep the visuals simple too, for they need to augment the voice over, not overwhelm it. Lastly, be different with all your videos. Always talk about the benefits and reserve a surprise or humor for the end to resonate with your target audience. Lastly, leverage your newsletter, blog, social platforms, events and e-mail signatures to share your videos.