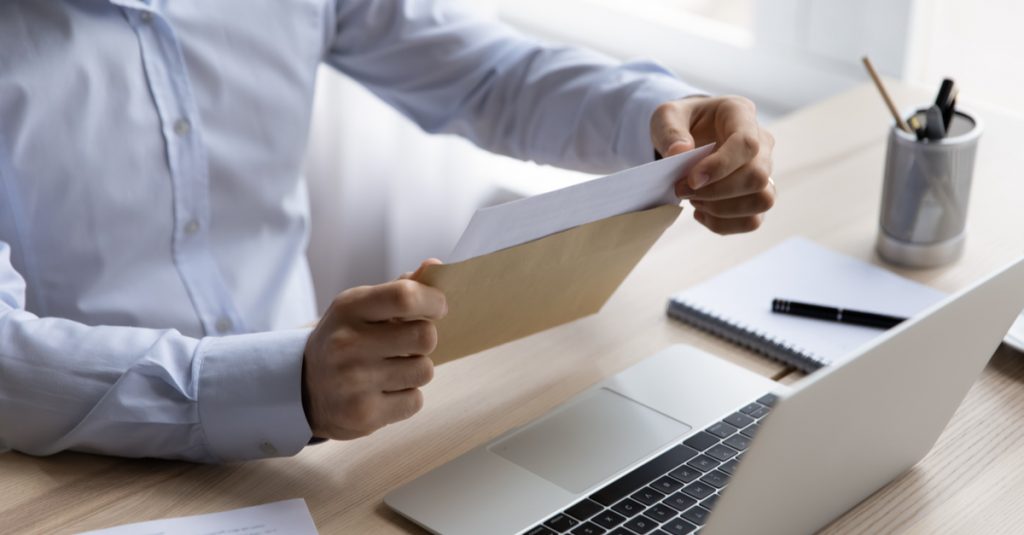 A Closing Disclosure is a five-page document that helps borrowers know everything about the mortgage loan they have just purchased.
As a lender, you must enlist crucial mortgage loan details in the closing disclosure document. These details include loan terms and monthly payment installments that a borrower is liable to.
It is mandatory that you specify all the final loan terms and expenses of closing a mortgage loan. The document should be dispatched to a borrower before three days of closing a loan.
The closure disclosure document allows borrowers to compare and confirm if the final terms and closing costs match with those provided in the loan estimate they had received in the beginning.
There is no doubting the fact that the closing disclosure document is an extremely critical part of post-closing mortgage services. Any form of error in the document creates an impression about lenders' lack of integrity towards their customers.
However, the complexity associated with TILA RESPA Integrated Disclosures (TRID) regulations and the long-winded mortgage processes leave scopes of errors in closing disclosure documents.
In this article, we will highlight the top 4 closing disclosure errors lenders may commit before and after closing a mortgage loan.
Closing Disclosure Errors Before a Loan Closure
As a lender, it is important that you are in the good books of the Consumer Financial Protection Bureau (CFPB) when it comes to your level of TRID compliance.
CFPB has stated that auditors will stress more on compliance-related errors than technical closing disclosure mistakes.
On this note, here are some of the critical closing disclosure mistakes that are common before a loan closure.
Errors in the General Information Page
The General Information page comprises transaction, closing, and loan information. Errors in this page range from entering inaccurate completion date or omitting CD issue date to erroneous seller's address.
Entering incorrect CD completion date or omitting it creates an impression that the previous CD was not issued to borrowers with sufficient time before loan closure.
In case lenders need to revise a CD after it was issued, they must ensure to update the date of issuing the revised CD.
Errors related to borrowers' association dues, insurance and assessments, estimated taxes are commonly found in the projected payments section in a CD.
Errors in the Origination Charges Page
The origination charges page itemizes charges payable to lenders. These charges include third-party fees such as document preparation fees, IRS tax transcript fees, electronic registration systems registration fees, among others.
Misplacement of these third-party charges is one of the commonly occurring errors on this page. Errors include inaccurate grouping of title service expenses in the Loan Costs section.
There are instances when placement of services, for which borrowers selected a service provider, in the loan estimate does not match to the placement in the CD. Such a difference in service placement impacts the 10% tolerance calculation done by lenders.
Errors in the Calculating Cash to Close Table
There are many instances when figures in Loan Estimate column in the cash to close table do not tally with the last issued loan estimate.
Failure to capture the change that triggered a tolerance cure.
Many a times the cash to close table in the CD is improperly formatted. This makes the table inconsistent with the table featured in the loan estimate.
Errors in the Loan Disclosure Page
Errors in this page include omitting mention of liabilities towards demand feature, assumption, partial payment, and negative amortization.
Omitting these liabilities makes it difficult for borrowers to understand the status of the loan assumption. It will be difficult to understand whether lenders will accept partial payments from borrowers.
Closing Disclosure Errors After a Loan Closure
It is still a feasible task to rectify errors and stay compliant with all the pertinent regulations in a CD before a loan closure. Lenders must submit the revised CD within the timeframes specified in paragraphs 19(f)(1)(ii) and 19(f)(2) by CFPB.
However, options for error rectification are limited at the mortgage post-closing stage.
Here's looking at the top critical closing disclosure mistakes that lenders commit at the post-closing mortgage process stage:
The CFPB requires lenders to send a revised CD to borrowers if an error is detected within 30 days of the mortgage post-closing stage. However, the error has to be something significant enough that changes the expenses enlisted in the CD paid by a borrower.
Lenders have the liberty to rectify a non-numerical clerical error in a CD at the post closing mortgage stage. The CFPB recognizes non-numerical error as something that does not alter the numeric figures and needs imposed by paragraphs 19(f) and 19(e) in a CD.
How Our Efficient Mortgage Post-Closing Services Ensure Error-free Closing Disclosures?
The process of backtracking to identify errors, redoing the document, contacting borrowers to let them know of errors in CD, and dispatching the revised CD to them fixes the error. But the entire process delays loan closure to a significant extent.
It casts a bad impression on a lender's efficiency and can potentially drive away customers.
As an eminent mortgage post-closing service provider, we dedicate a team of experts for you who understands the ins and outs of closing disclosure requirements. They ensure that there is no compliance oversight in the document.
Our team of experts follow closing disclosure best practices. The final document is put under multiple and strict scrutiny of our team of qualified analysts and disclosure rule compliance auditors who are also mortgage industry veterans.
We help you prepare the closing disclosure document so that you get to send it even before the designated three business days. At this stage, we review the correctness of critical document features such as initial escrow disclosure, promissory note, and notice of the refinance cancellation right.
Our team of experts closely tallies all the closing cost items featured on the closing disclosure document with that of the loan estimate. We ensure that mortgage loan terms are not altered without borrowers' knowledge.
Who Are We and Why Are We Considered as An Industry Expert?
This article is authored by professionals at Expert Mortgage Assistance, a pioneering mortgage post-closing services provider. We carry out targeted, discretionary, and random quality control checks to ensure data accuracy in closing disclosure documents.