Time is of the essence when it comes to mortgage loan processing since it is one of the core business processes of banks and lenders. The process generally spans across various touchpoints, multiple systems, and different departments. These various touchpoints include branches receiving mortgage applications from customers, assessment by headquarters, acceptance by customers and finally disbursements.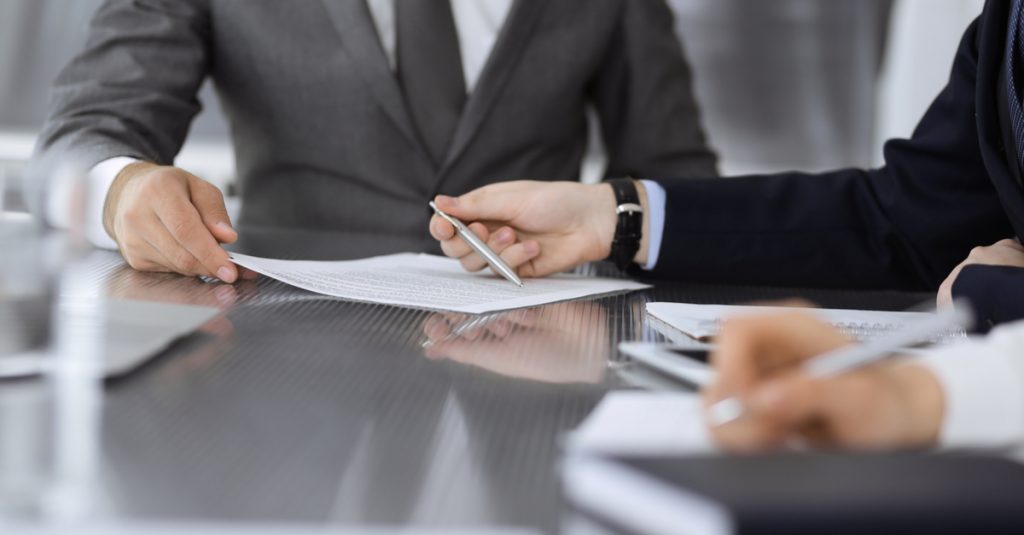 Since it is still a very human-intensive process conducted in traditional ways. According to Forbes, it usually takes about 30-60 days to close a loan. Further delays in such a complex process can have direct implications on customer satisfaction and revenues.
Some of the key questions mortgage companies face include why loan applications are incomplete, or if income verifications are consuming more than required time, or if human errors are leading to costly mistakes. The answers to most of these critical questions can be gained through a detailed analysis of the mortgage loan process to identify problem-areas.
Mortgage process outsourcing companies have become a critical strategic solution to gain answers to the above questions. Mortgage process outsourcing services help you identify areas of concern and implement technologies to streamline processes utilizing their scalable resources. They not only bring in speed in your mortgage processing, but also accuracy which can give you a competitive edge.
Let's take a look at three main aspects in which outsourcing mortgage processing helps you reduce turnaround times.
Streamlining Processes and Data Management
Mortgage lenders often face the daunting challenge of having to evaluate huge volumes of paperwork in the form of loan documents. They need to check compliance for legal requirements such as TRID.
Data inaccuracy, mounting paperwork and difficulty in staying up to date with regulations often leads to delays in turnaround times.
Mortgage outsourcing companies come to your rescue through their document compliance services. With in-depth knowledge about various regulations, they streamline the process to reduce your turnaround times. They implement advanced and integrated solutions to make document processing and review quicker and more secure. They reduce the time taken to mere minutes instead of days.
The process of income verification helps mortgage companies to assess whether a borrower is a risk to them. It involves detailed and time-consuming processes such as verification of monthly income and employment status. Even though it is such an integral part of the mortgage business, it is still manual and fragmented. This causes a significant slowdown in turnaround times.
Mortgage process outsourcing services assist you by streamlining the process of verification. They identify steps that are complex and time-consuming, and check if they should be automated and also monitor productivity levels of each process to reduce turnaround times.
Mortgage companies need to manage credit risks in a secure and fast way. They need to have regular insights to predict which customer can default on loans to have a clear picture of their credit risk. This requires in-depth data analysis.
Mortgage process outsourcing companies utilize modern risk management tools to build a well-constructed credit scoring system. Using advanced risk analytics software, they provide comprehensive data visualization. Presence of such relevant data increases mortgage processing speeds and improves efficiency.
Automation
Traditional ways of processing mortgages continue to increase turnaround times and reduce customer satisfaction. The main causes of prolonged turnaround times are manual work process and high degrees of human errors.
The solution lies in automation. Automation of various aspects of the mortgage process is the way forward to reduce turnaround times and achieve higher efficiencies.
Mortgage process outsourcing companies undertake the automation process to transform traditional methods of processing. They offer automation solutions in capturing data, verification processes, document generation, and other workflow models. These automation solutions have been proven to reduce loan-processing times from months to days.
Scalable Resources
Mortgage companies usually face challenges in scaling resources according to varying business needs. A lack of such resources leads to delays in loan processing. When limited resources are burdened with huge volumes of loans to process, it leads to increased errors in applications and documents. Therefore, mortgage companies require optimum resources that helps them sustain through out varying cycles of business volumes.
Mortgage outsourcing companies offer these resources in the form of experts with in-depth knowledge of regulatory frameworks and advanced technological skills. They offer round-the-clock support to take care of both customer needs as well as your needs. They offer flexibilities to scale up work in hours of need. Such an access to resources drastically brings down turnaround times and help you cater to more customers.
How Our Mortgage Processing Services Help Significantly Reduce Turnaround Times?
The mortgage industry is highly competitive and one way to retain customers and driving revenues is by gaining control over turnaround times. With the help of streamlined processes and effective technologies, you can reduce mortgage processing turnaround times. You can read more about how digital solutions play a critical role in cutting down mortgage processing times on our blog.
We offer end-to-end mortgage processing support services that include streamlining processes of document compliance, credit score checks, income verification. We also develop automation solutions to significantly reduce your turnaround times.
We leverage advanced technologies to clearly define your mortgage processes with the goal of expediting loan cycles. For instance, we used M-Suite, our in-house mortgage automation tool, to improve loan approval times of one of our clients. The client wanted to move from a manual process of loan validation to a much more efficient line of operations. Therefore, we leveraged M-Suite to automatically classify loan documents into indexed files and also review the documents. This drastically reduced their loan processing turnaround times from 2 hours to less than 2 minutes.
You can get a more in-depth view into our M-Suite automation tool here. Please get in touch with us to know more about our services and process.
Who Are We And Why Are We Considered As An Industry Authority?
This article is brought to you by Expert Mortgage Assistance (EMA), a leading mortgage outsourcing company. We are experts in developing and implementing advanced robotic process automation solutions for mortgage lenders. With over a decade of experience and more than 1000 highly trained experts, we have helped our clients significantly reduce TATs.