Mortgage underwriting is a fairly complex task that involves a lot of data processing and documentation. Because it is quite time consuming and labour intensive, it is often outsourced so that lenders can focus on their core business activities instead. When looking for a mortgage underwriting outsourcing partner, however, there are a lot of criteria that need to be assessed to find the right one. Although there are quite literally thousands of variables that you ought to evaluate before choosing a company to partner with, we have reduced it to a handful of critical factors instead. We have compiled a list of the 7 most critical factors to consider when looking for the right mortgage underwriting partner so that you do not waste a lot of time or effort in the process. Here are a few of the primary factors that should cross your mind:
Primary Factors to Consider When Looking for the Right Mortgage Underwriting Outsourcing Partner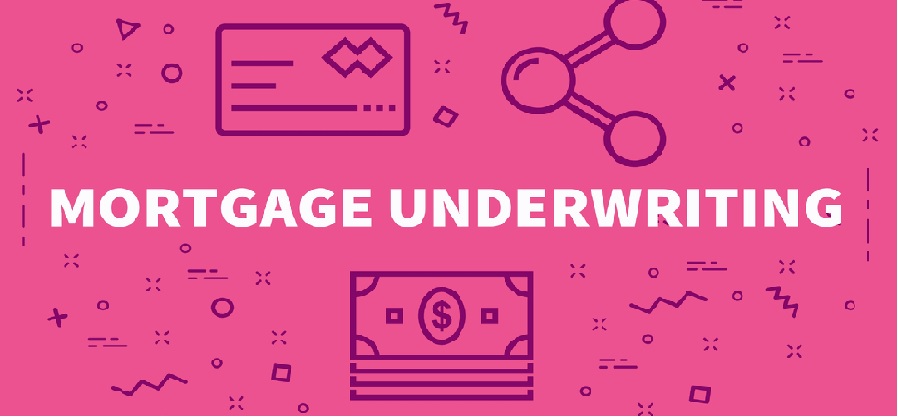 Guaranteed Compliance with Industry Regulations and Protocols
It is critically important that the outsourcing partner you work with has guaranteed compliance with industry regulations and protocols. The mortgage loan underwriting professionals they work with should have an end-to-end understanding of all appraisal guidelines. These guidelines have been established by Fannie Mae, Freddie Mac, FHA, and VA authorities and need to be understood on several levels to ensure that all mortgage files are compliant after underwriting is completed. All appraisal underwriting reports should be checked for compliance and accuracy before they are moved further down the pipeline. You must also ensure that the company follow strict data control policies that are in line with ISO/IEC 27001:2013 specifications. By meeting these specifications, the outsourcing company is ensuring that they provide maximum data security and protection at all times for their clients.
Compliance can often be guaranteed by using the right technologies. These technologies will enable you to ensure decision and process consistency, prevent manual errors, and establish processes that can be tracked, audited, and analyzed with ease. They can also prove to be useful when it comes to automatically alerting the lender when underwriting conditions do not meet up to compliance standards. You should ensure that your outsourcing partner's mortgage underwriting process has the right workflows, decision rules, and configurations in place to meet the required regulations.
This way you can make the right modifications to the existing systems in the event of a regulatory change. Only choose a mortgage underwriting outsourcing partner that can guarantee total compliance to industry regulations and protocols so that you can minimize your risks as well.
Obtained the Right Certifications for Data Privacy and Quality Standards
When looking for an outsourcing partner for mortgage underwriting it is important that you look for certified organizations. These companies should have Information Security Management Systems (ISMS) certification or something similar to ensure that they have a systematic and structured approach to managing information to keep it secure at all times. ISMS certification confirms that the processes, IT systems, and people in an organization conform to the standard risk management process outlined by AIAO-BAR. It also confirms that the organization follows a systematic approach to managing sensitive client data.
Organizations that provide IT and ITES services that include business outsourcing services should also have ISO/IEC 27001 certification. This just proves that they have processes in place to keep information assets secure under any circumstances and that they have taken stringent measures to ensure data privacy and protection. ISO 9001:2015 certification is one other certificate that you should consider looking for as it ensures that the organization has met the standard requirements to establish quality management systems. These systems come in useful to organize processes, continually improve operations and systems, and improve their overall efficiency. If keeping quality high and standardizing it is important to you, look for this certification with your mortgage underwriting outsourcing partner.
Ensures Easy Scalability to Accommodate Larger Business Volumes
Mortgage loan underwriting outsourcing partners should also be able to scale up their operations at the drop of a hat. This means that when business volumes increase dramatically, they have the resources available to ramp up production to meet the new demand. Scalability is a huge issue in the mortgage industry so you need to always ensure that you are working with a partner that has experience scaling up or down as needed. Scalability is important because it means that you can tailor your operations to meet new levels of operations.
If you research a company and find that they cannot easily scale up resources it is probably because they are smaller in size. You need to work with a mortgage underwriting outsourcing partner that is large enough to have an expansive talent pool of highly trained underwriters to choose from. That way, you do not have to switch partners when your business grows. It is critical that you have an outsourcing partner that values working with clients long term. This means that they have processes in place to ramp up or ramp down mortgage production to cater to future business requirements, not just your current capacity.
Prioritizes 100% Data Security and Confidentiality
Most of the information that mortgage underwriters process is confidential and highly sensitive in nature. If any of this information got into the wrong hands, that could spell massive losses for clients and the organization alike. This is because they handle volumes upon volumes of client's financial information from their bank balances and account information to credit checks and credit card data. Having access to salary pay slips and other critical financial information can be very risky for any mortgage underwriting outsourcing partner to handle. That is why the right certifications need to be in place to keep data secure and confidential.
You need to ensure that the third-party partner prioritizes data security and confidentiality for their clients by collecting all the certifications that are required and establishing processes to keep data protected at all times. You should also find out whether the company makes their mortgage underwriters undergo regular training sessions on cyber security and data security best practices. If training is provided on a consistent basis you can rest assured that the people working on your files will be highly aware of new and evolving threats and take the necessary measures to keep these threats at bay around the clock. The mortgage underwriting outsourcing partner would also be sure to use digital and physical deterrents to prevent data breaches like not allowing unauthorized members to handle your mortgage files.
Invested in Automation to Deliver a Shorter Turnaround Time
Before you sign up with any mortgage underwriting outsourcing partner it is important that you determine what their average turnaround time is for every mortgage their complete underwriting for. Typically, it can take over a week for an underwriter to complete underwriting a mortgage loan. However, with the right expertise and proven processes in place, you can cut that time down to a few days. If they have automation integrated into their mortgage underwriting process, they can validate documents and financial data in much less time. These documents and data can be authenticated with 100% accuracy as automation ensures zero human intervention and errors are encountered in the process.
Automation also speeds up the mortgage underwriting process as different processes and workflows are streamlined to enhance operational efficiency as well. Verifying your assets, credit scores, tax returns can be done in seconds as automation connects the underwriter to data sources that require examination. On top of that, if the outsourcing partner has expert appraisers on hand, you can rest assured that they have well-defined processes in place to hasten the entire process.
If a mortgage underwriting outsourcing company has invested in automation, you can be sure that they can assess whether you meet the lender's guidelines, credit scores, and an appropriate DTI in record time.
Working with an Experienced Team of Mortgage Underwriters and Title Experts
You want to ensure that you are working with a team of certified residential underwriters and accredited mortgage professionals with extensive experience in the field. Always look into the talent pool that the outsourcing partner is working with to establish just how useful their services will be. If they do not have a large pool of talent, you can bet that it will take them more time to work through your mortgage underwriting process steps. This, in turn, with cause delays in underwriting, which will impact your average turnaround time per mortgage file.
You want to ensure that the experts that will be processing your mortgage files have more than 5 years of industry experience so that they perform their function with great skills. Having experienced specialists working on underwriting your mortgages means that they are already fully aware of all the existing challenges that are involved in the process.
They have not only experienced these challenges themselves but come up with new ways to address the challenges given their level of expertise in the field. You will also want to ensure that the title experts you are dealing with have considerable experience in ordering titles and examining the financial obligations of a property. Ensuring that they are well-versed in getting the property title transferred from the seller to the buyer and getting the right property insurance in place is also critical to your underwriting operations.
Secondary Factors to Consider When Looking for the Right Mortgage Underwriting Outsourcing Partner

Their Pricing Options Fall Within Your Budget
It is important that you choose a mortgage underwriting partner that falls within your budget. While many mortgage lenders may think that the cost of a service should be the first thing they should consider, it couldn't be further from the truth. The actual cost of a service is only one of the factors that you should consider because there are more important criteria to focus on like the quality of the services that are delivered for that price. You should also ensure that you are benefiting from shorter turnaround times and improved accuracy before you decide that the most cost effective option is the best one to go with. While there will be services that are more premium and there will be services that are more cost-effective, the service provider that you should go with will fall somewhere in that range.
Ensure that you look at the sheer range of services that you are getting for a certain price because the more comprehensive the underwriting services, typically the higher they cost. You want to ensure that you find a mortgage underwriting outsourcing partner that meets all your requirements so that you will not have to outsource the remaining parts of your mortgage underwriting process to another service provider. Also be sure to determine how large their talent pool is to assess how quickly you can scale up production when the time comes.
Working with a larger outsourcing partner is preferable because of the many benefits that come with their services. Do not cross an outsourcing partner off your list simply because they cost more than most of the other providers. If the services they provide are of a better quality or exceed other outsourcing partners' variety of services you still have a lot to gain by partnering with them.
Mortgage underwriting outsourcing can be very complicated for those who do not know what to look for. It is especially tricky when you have hundreds or thousands of options to look at over the internet that you could possibly partner with as most of them work out of global delivery centers. Out of all the criteria that you should look at before partnering with an outsourcing company, there are only a few that truly stand out that you should never overlook. These include whether they meet regulatory compliance effectively, have adequate certification for data privacy and security, and have a large talent pool of experienced professionals to handle your requirements. If they have prioritized shorter turnaround times by investing in automation and have all the resources they need to scale up production during peak times, your partnership could not be in better hands.
Who We Are and Why You Should Trust Our Expertise?
This article is brought to you by Expert Mortgage Assistance, a leading mortgage loan servicing solutions provider with over 10 years of experience in the mortgage industry. Having catered to the prime US commercial and residential mortgage markets for such an extensive period of time, we have established well-defined processes in place to help with all types of mortgage processing services. Our experience in the industry gives us deep domain expertise and knowledge of what successful mortgage underwriting entails and what inefficiencies and challenges to look out for in the process. We rise to the occasion and deliver 100% compliant mortgage underwriting services to our clients no matter what. This keeps them ahead of their competition and helps them drive home greater revenues to facilitate business expansion.