The outbreak of the COVID-19 pandemic has created unforeseen challenges for mortgage lenders. Striking a balance between meeting restrictive FHFA guidelines (which includes suspending foreclosures and evictions for 60 days, expanding eligibility for forbearance plans to include COVID-19 affected borrowers, suspend the reporting of mortgage loan statuses to credit bureaus etc.) and finalizing on how to deal with transactions that are yet to close or how to entertain requests for new loans, triggered by the sharp fall of interest rates has exposed them to some hard decision making with long lasting impact on their business.
To start with, it's important for you as a lender to realize that the outbreak gives you a chance to strengthen your relationship with existing borrowers. Your customers will remember you over how you treat them during the next 6 to 12 months, and so while tailoring credit resolutions, it's important to be supportive and display empathy to all their concerns. Therefore this is the time for you to get proactive and open up a new communication front with affected borrowers; be transparent with your processes; be clear and upfront with your approval criteria; enable and expand all digital options; develop procedures to address changes, and establish consistent standards for loss mitigation options.
What COVID 19 Affected Borrowers Want & What Lenders Need to Do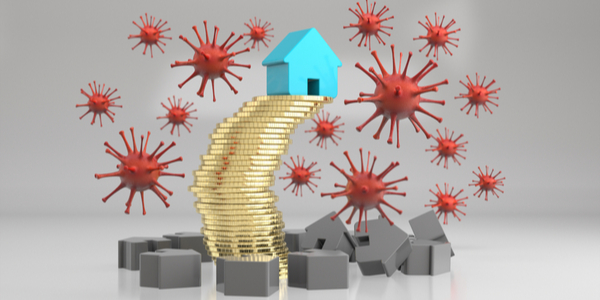 Borrower request may come in different hues. From reduction in the interest rate, to waiver; from reduction to deferral of payments and from interest-only payments for a period to adding new partners to the loan.
While dealing with such requests, a lender will first have to determine the feasibility and prudence of the request before underwriting the modifications. Every request for modification must be backed with the right reports and information. Therefore, it is important to ask for other financial information; undertake a site visit and seek supplementary due diligence materials.
Requests for loan modification also presents lenders with an opportunity to better protect themselves. Once a borrower approaches with a loan modification request, a lender should review the loan file in to spot and correct any shortcomings in the file. In the end, if the loan modifications request makes sense the lender can include its own conditions to the modification requests like having new reserves, additional collateral, a letter of credit etc.
Short Term Plan to Deal with COVID 19 Affected Borrowers:
While you abide by federal mandates for payment holiday programs, it's important that you think of ways to extend holiday payment options beyond mandates (after classifying borrowers based on income and asset class) and explain it out to borrowers in clear terms and via all available communication platforms.
Identify staff with end-to-end knowledge and good experience in loan modification programs. Train them on processes for new modification programs across multiple asset classes.
Add conditions to your LOS to ensure it is able to handle changed loan terms and track new and old terms simultaneously. Likewise, fine tune it to identify the types and the number of modifications offered due to COVID 19
Build the capacity to handle a spike in delinquencies when payment holidays expire, or for asset class not covered by payment holidays. Scale up operational capacity to partake in government-supported loan guarantee programs.
Use AI and RPA to help scale capacity, cut down on processing times and improve processing accuracy.
How to Deal with Loans Waiting to Be Closed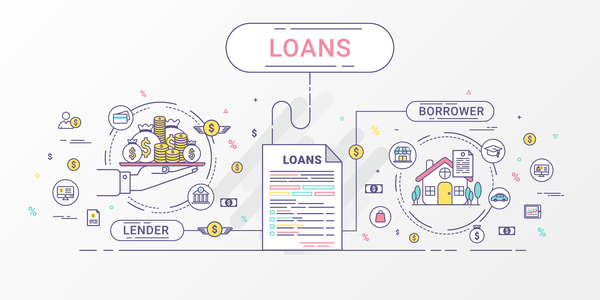 Loan transactions for which a commitment letter or term sheet has been issued to a borrower, and are awaiting a closing date, or are pending closing conditions, pose another big headache for lenders. For such loans to be closed, it's important there should be no change in the economic viability of the project or the financial/physical state of the borrower since the loan term date. Given the prevailing economic uncertainty, funding has turned risky as is impossible to accurately underwrite an asset no matter how reliable or safe it is. Even if the lender underwrites for the loan, closings might get stalled because many sellers and buyers do not want to allow a notary into their home to sign the closing papers,
Easy Way to Deal with Loans Waiting to be Closed:
If you are confident about a borrower as you had been a month ago, you can go ahead and close the deal. Many states have now started allowing e-notarizations. New York State, for instance, has permitted notaries to sign closing deals virtually from March 2020. About 23 states now allow for virtual signings. Lenders can therefore register to get closings done through e-notaries
If you are not confident of closing the loan, you can make use of the material adverse change clause to introduce new protections to the deal such as the borrower provision for a debt service reserve at closing, add cash management features such as a lockbox or provide additional guaranties.
Avail the services of third-party support, for low-contact and no-contact closing options to close real estate transactions. These include support for remote online notarizations, drive-up signings, expedited mail delivery services and other up-to-date options for fast transaction
How to Handle the Avalanche of Applications for Refinance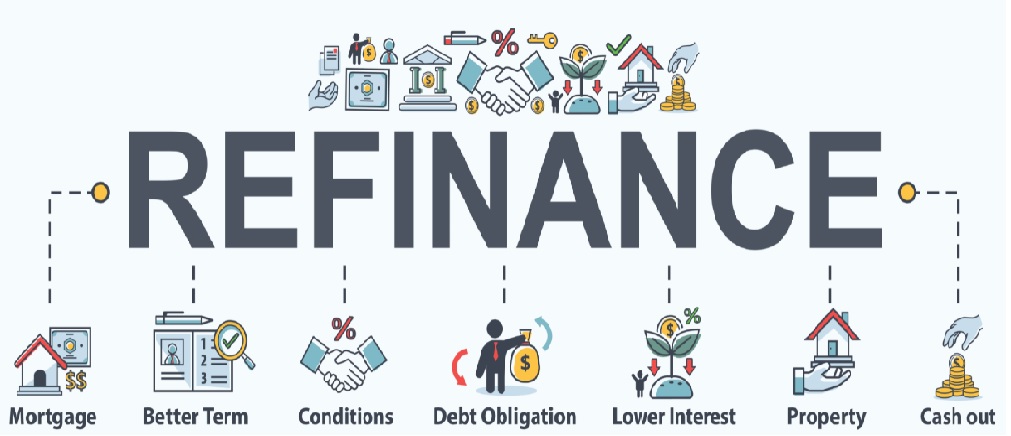 In March, our mortgage processing business saw a 100 percent increase in new mortgage applications with most of them being refinances. This figure is likely to go up, given the fall in interest rates, rising loss of income, and the increase in home equity over the last few years. Further, what we see today may just be the tip of the iceberg because when rates drop, not everyone who is eligible applies right away, or because many areas are yet to see the severe effects of the pandemic. Therefore, the challenge for many lenders is to find improved ways to deal with this rising surge for refinances while also dealing with other aspects of the crisis.
Be it processing new applications or refinancing, there are multiple steps that need be completed: applicant employment and income verification, appraisals, title searches, notarization, closings, and so on. In the present scenario, title searches cannot be performed in nearly1500 jurisdictions because they do not have electronic searches; it is hard to get a traditional appraisal done because sellers are unwilling to let appraisers in, or appraisers are unwilling to undertake an assignment.
To top, it there is a growing research crunch. Some financial institutions have shifted employees/hired retired employees to help process a backlog of loan applications. These workers will have to reverify income and employment with little experience and at a time when many borrowers have lost jobs.
Tips to Deal with New Application/Refinances
Automate processes such as data capture and validation, digital verification, processing and underwriting with AI and RPA solutions (MSuite) to reduce manual intervention and originate refinancing loans in less than a week or within a few days.
Build the capacity to handle a spike by outsourcing the task to countries less affected by the pandemic and having proven knowledge of the mortgage process, shaped by years of exposure to the US mortgage market needs.
Allow prior title insurance policy to remain enforce, for refinances closed during the COVID 19 period, but take attestations from the borrower that no new liens have been put in place. This will mitigate risks considerably.
Rely on alternative appraisal method (FHFA has relaxed standards for appraisals now), such as an exterior-appraisal, desktop appraisal or hybrid appraisal depending on the borrowed amount, loan to value ratio (LTV), and risks as perceived by the lender.
Simplify requirements by accepting emails sent from the employer's work address as verification proofs; confirming that the borrower's salary has remained unaffected in the last 30 days, seeking year-to-date paystub just before the Note Date or an asset account statement, or a proof that business is operation from self-employed borrowers.
Go all out for no-contact or low-contact closing options to close real estate transactions such as remote drive-up signings, online notarizations, express mail delivery services and other latest options for fast transaction
As the mortgage industry grapples with the mounting impact of COVID-19, Expert Mortgage Assistance, has taken all necessary steps to ensure continued back office support to our clients. We have remodeled our back-office operations by moving all our staff to remote work locations, equipping them with all the necessary tools for continued operations and putting all IT controls in place to guarantee data integrity, security and backup.
Our team leaders are constantly in touch with our remote working agents, guiding them through the high volumes of refinancing requests and ensuring they are in line with the latest government-sponsored loan modification and refinancing programs. At the same time, we are making full use of our automated tool MSuite to automate critical refinance mortgage origination processes and assist our clients tide over the resource crunch. In these trying times, our clients are also leveraging our expertise in adding conditions to LOS to include forms that meet specific needs arising due to sudden surge in loan modification needs.