The Covid 19 pandemic has caught lenders unaware in many ways. Unwarranted delays in processes and strained relationships with borrowers, are the two most common things that lenders have to grapple with as a fallout of the crisis. To top it, the interest rate cuts prompted a deluge of loan requests and lenders are unable to cater to them because of shortage of manpower. This article will throw light on the most critical mistakes made by mortgage lenders in 2020 in light of the pandemic and the measures they can take to equip themselves for any unforeseen circumstances in 2021.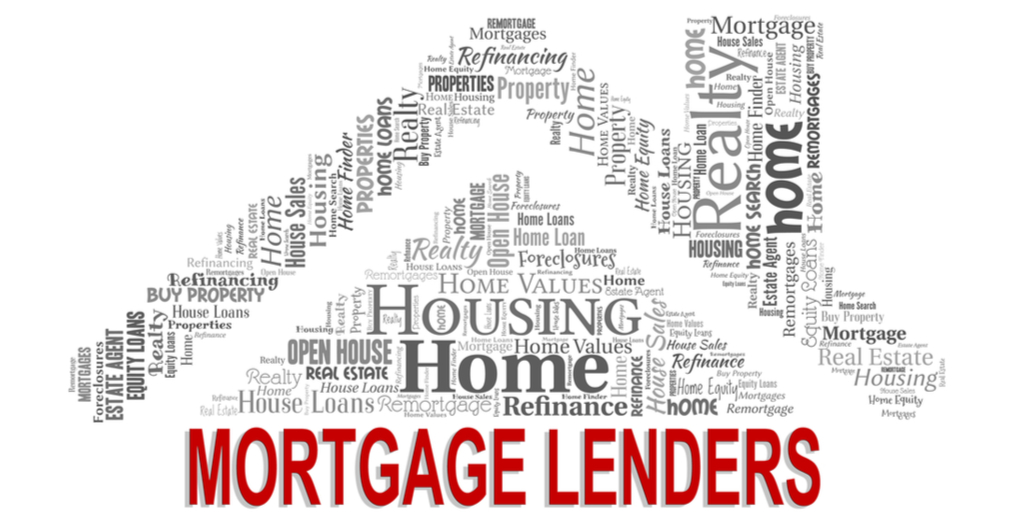 Lenders Need to Be Better Prepared to Deal with Application Deluge
In 2020
For lenders, the year 2020 was marked by unprecedented deluge of applications. Applications rained on them for a whole lot of requirements from reduction in the interest rate, to waiver; from reduction to deferral of payments and from interest-only payments for a period to adding new partners to the loan. The sudden spike in application volumes in the midst of acute staff shortage and changing federal requirements not just slowed down the file clearance process but also led to a growing pile of pending work.
In 2021
In 2021, lenders should strive to make the process of dealing with applications less tedious and time-consuming. A few easy ways are to collect applications through dynamic forms, automate the process of validating and prioritizing incoming applications, enable instant review and submission of applications through portals and most importantly, track applications with review metrics on real-time dashboards. This will ensure they are more organized and less overwhelmed with future application deluges.
Lenders must have sufficient workforce and expertise to handle a deluge of loan modification requests in 2021
In 2020
Lenders are gearing up for an influx of loan modification requests in 2021 after the economic stimulus bill rolled out in 2020 by the Coronavirus Aid, Relief, and Economic Security Act. However, to add to complexity of the situation, it is difficult to predict the exact volume of such requests as borrowers may choose to opt for another forbearance period post the initial 180 days of a year.
In 2021
In the midst of a constrained workforce, lenders must abide by the federally backed modification requests by cross training the available staffs on the loan modification processing. In the light of the possible situation in 2021, it is prudent to partner with vendors with the required expertise to streamline and effectively execute the requests while staying compliant with all the pertinent regulations and supervisory guidance. Data analytics should not more be an anticipation but a crucial tool to be regularly leveraged by lenders to predict the financial scenario of buyers beyond the deferral period. Based on the findings, lenders should use tailored loan modification solutions to cater to requests specific to buyer's predicted financial prospects.
Lenders must carefully scrutinize loan modification requests and intelligently identify areas of profitability in 2021
In 2020
While the US Federal Government's mandates obligates lenders to indulge the Covid-19 pandemic hit borrowers in payment holiday programs, some makes the mistake of not applying their due diligence to apply conditions in the programs that can work in their favor.
In 2021
To start with, lenders must get down to every detail to establish the prudence to give a nod to modification requests. Lenders must never let go of any chance to secure their positions in terms of their profitability. They must introduce their own conditions in the modifications requests such as acquiring new collaterals, new reserves, a letter of credit, among others. Such conditions must be subject to classifications of borrowers on the basis of their income and assets held.
Lenders ought to be prepared for a remote working infrastructure that will be the new normal in 2021
In 2020
While government-imposed lockdowns induced a majority of lenders to gradually shift towards a remote-working model, security and communication were the two crucial area that the lenders made the mistake of not providing adequate attention to. Wire fraud is one of the critical cybersecurity threats in the remote working setup that lenders weren't prepared to respond. Several attempts were taken and were successful in diverting and stealing wired funds. Such funds lost owing to wire fraud mostly cannot be recovered. According to the facts stated by the Federal Bureau of Investigation's Internet Crime Complaint Center, such fund losses occurring in the real estate sector coupled with rental fraud totalled to a sum of USD 200 million in 2019. Heavy reliance on chatbots for an end-to-end resolution of customer queries is another critical mistake committed by some of the leading names in the mortgage industry as most of the organizations are downsizing resources from their customer contact center wing. While chatbots are effective in resolving some queries, they still lack the requisite intelligence to solve customers' unique queries.
In 2021
It is advised that lenders devise strategies to increase monitoring of online date while settling loan closure on a digital platform. Lenders should thoroughly review their lending agreements and cybersecurity insurance terms to assess the risks they are potentially vulnerable to. Typically, cybersecurity insurance policies ignore security threats such as wire frauds.
In 2021, lenders should identify this gap as an area to improve their customer relations by improving their communication with them. Video conferencing is one such strategy that is expected to be widely leveraged by the onset of 2021 as most of the lenders are contemplating to offer a hybrid remote working space. The answer to this issue also lies in an accelerated adoption of digital technologies such as augmented reality and virtual reality drones to promote some of the key functions such as property evaluation, data extraction, and improving customer communication.
Lenders must smoothen the process of dealing with new loan applications in 2021
In 2020
Buyers are apprehensive about allowing appraisers to evaluate their property as the threat of this contagion is still looming over. This has inhibited a smooth execution of the mortgage closing process. Inordinate delays have almost brough the process to a standstill in 2020. In some cases where it was possible to carry out the process, the risk of an erroneous evaluation – quoting value significantly lower than the expected market value – persists. Furthermore, appraisers are permitted to make extraordinary assumptions on the interior condition of the property which further compounds the risk of under evaluation.
In 2021
Embracing digital technology is the primary panacea for this pain point. Adoption of e-signatures, tools to remotely gather documents, application of drones for property inspection should be mainstream in the lending process. Given that the 2020-21 Uniform Standards of Professional Appraisal Practice (USPAP) Q&A now permit property appraisal on the basis of asset records, photographs, property sketches, and the property-specific media recordings, lenders must make full utilization of these new norms. Further, lenders should make it a practice to accept verification proofs in the form of emails that confirm borrowers' financial status in the last 30 days. Online communication should be widely leveraged to receive verification documents such as a year-to-date paystub before the Note Date, evidence of a fully operational business of self-employed borrowers.
Lenders must capitalize on these hard times to let know their customers that they care
In 2020
Lender's rigid approach towards maintaining strictness in loan requirements and foreclosure activities to salvage their lost profit margins amidst the pandemic-hit economy has left many borrowers frowning on the latter's customer relationship value. While government-backed foreclosure moratoriums and foreclosures were rolled out to help the financially ailing borrowers, the lack of a proper knowledge on these stimulus packages kept the borrowers on a cliffhanger. As a matter fact, according to a report by DSNews, owing to the lack of information, about 400,000 buyers ended in the delinquent list despite being eligible for forbearance programs under the CARES act.
In 2021
The impact of the Covid 19 pandemic on the mortgage industry has essentially stressed on the co-existence of lenders and borrowers to sustain harmony in the mortgage lending industry. Clear and proactive communication between lenders and borrowers is one of the key ways to ensure this co-existence. For instance, the onus is on the lenders to educate borrowers about the next steps after the forbearance moratorium is lifted. This will help lenders avoid an influx of foreclosures after a borrower is financially marooned after the stimulus packages withdrawal. Lenders must keep their communication channel open with borrowers in the form of emails, texts, calls to keep them on loop about newer regulations rolled by government authorities.
Concluding note
The global economy is still reeling under the unprecedented chaos triggered by the Covid 19 pandemic. To look at the brighter side, this pandemic has sounded the emergency across sectors to relook and rejig their way of conducting operations to sustain in such emergency conditions. For the mortgage industry, a wider adoption of digital technologies will be key to surviving the pandemic impacts. Starting from leveraging advanced analytics for a better risk calculation and consumer credit health to utilizing UAVs for a better evaluation of property in 2021 while staying within the safe confines of home will help lenders compensate for the areas ignored in 2020. Remote working policy will be another key trend in the mortgage industry in the 2021 which will require lenders to re-evaluate their business priorities and reallocate resources accordingly. For instance, a leading broker-channel originator based in Canada cross-trained a major chunk of their employee strength dedicated to sales, underwriting to cater to customer support to clear client requests backlogs. This practice is expected to gain prominence among lenders in 2021.
Who We Are and Why We Are an Industry Authority?
This article is authored by industry veterans at Expert Mortgage Assistance. We have over a decade-long experience in providing mortgage loan servicing solutions. We have earned the reputation of providing robust end-to-end support to Fortune 500 enterprises in loan servicing solutions including FHA, VA and Conventional loans. Our services are executed by a team comprising expert mortgage processing professionals who are trained to provide customized mortgage support services. This allow the leeway to our clients to focus on their core objectives.