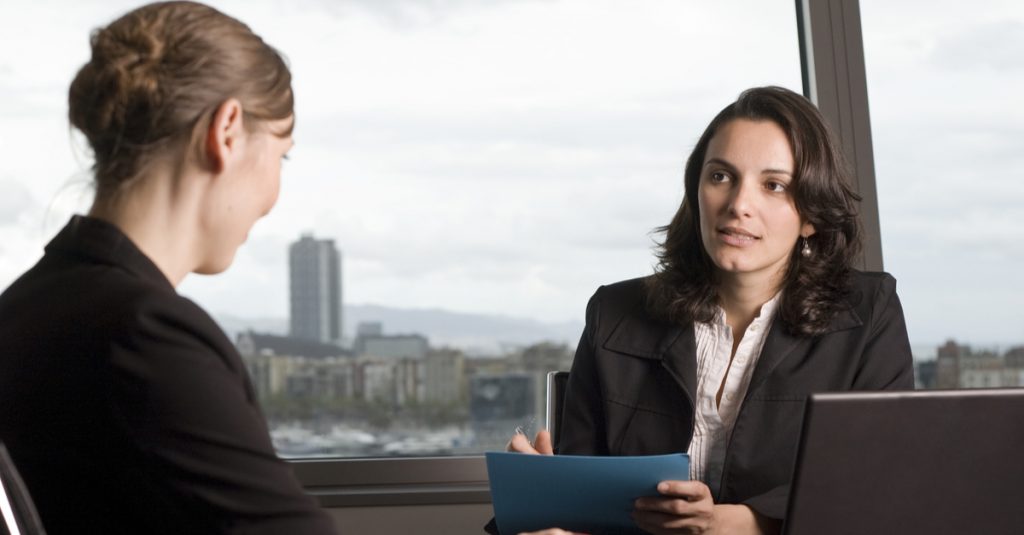 The term millennial refers to the population that was born between the mid-1980s and mid-1990s. Millennials have a very different approach towards buying home than the older generation. They turn to Internet to research about lenders and obtain mortgage quotes.
Their expectations from lenders are far beyond getting suitable loan quotations and terms. The modern-day millennial mindset is about getting on-demand service, seamless communication, and loan processing experience when it comes to purchasing a mortgage loan.
This millennial mindset has the job cut out for mortgage lenders in a definitive way. Mortgage lenders must bring more value in their relationship with millennial buyers. They are expected to facilitate a seamless home-buying experience in the fast-paced, digital era.
Digital technologies such as automation, data analytics, digital content management, among others are the levers that lenders must employ to live up to the millennial mindset.
How Digital Technologies Help Lenders to Cater to Millennials' Mindset When They Purchase Mortgage Loan
The power of digital technologies transforms the conventional paper-based and manual mortgage process into a highly accurate and faster process. This frees up resources and time for lenders. They optimally allocate the resources to cater to millennials' expectations during mortgage loan purchase. Here's a look at how:
Active Communication Channel
The nature of communication is of prime importance for millennial buyers. They expect lenders to be able to resolve their queries in a timely fashion. Millennials also stress on proactive updates on the status of their loan application.
Digital processes like employing virtual assistants are the key to fulfill such expectations. Virtual assistants keep the communication channel active even when the lender is not around physically. It helps to do the following:
Available 24/7 to respond to a potential homebuyer's queries.
Provide timely updates to buyers on their loan application status.
Reach out proactively to buyers who had enquired about mortgage loans through different channels
Identify prospects from marketing lists and reach out to them
Improved Process Transparency
The current mortgage transaction involves multiple stakeholders. Such stakeholders include realtors, lenders, underwriters, credit rating agencies, and many more.
They follow their own methodology during a transaction. For instance, the method followed by a credit rating agency to review borrowers' profile is different from what is followed by an underwriter.
It becomes an uphill task to map all such different processes and outcomes on a single platform to decide. As a result, it blurs lenders' visibility on the entire process. Such a lack of visibility impedes lenders' ability to process loan faster.
The smart contracts platform creates a common repository. This repository stores all the verified digital format of process documents from different stakeholders. It enhances collaboration between stakeholders over a common platform. This empowers lenders to quickly affirm borrowers' data accuracy, thereby expediating the entire mortgage process.
Seamless Document Management
Lenders deal with multiple loan applications every day. It becomes extremely difficult for loan officers to manually sort those documents according to the naming conventions used by lenders.
Underwriters find it extremely difficult to get hold of a specific information from a massive number of documents when necessary. As a result, it keeps a mortgage transaction on hold. This delays the process of obtaining a loan which is a great turn off for millennial buyers.
Robotic process automation makes document management much easier and efficient. It automatically extracts and stores data according to the standard naming conventions. The platform ensures data accuracy while extracting data from sources.
This enables loan officers to find a specific information in an instant. It also reduces the chances of underwriters overlooking or missing any information while taking a call on a loan application.
Provision of Personalized Service
It is a big step for any individual to buy a home. Hence, no matter how much research skills a millennial buyer has, he/she will seek recommendation for the best loan terms at some point of time.
Lenders must bank on this opportunity to provide curated mortgage loan to buyers. They leverage predictive analytics to study buyers' data such as their credit scores, income tax returns, and others. This allows them to draw conclusion on a buyer's financial health. Lenders recommend the perfect terms and conditions for mortgage loan purchase.
MSuite- Your Go-to Tool to Live Up to Millennial Buyers' Expectations
The importance of automation cannot be stressed more in mortgage lending. It eliminates all manual processes and errors that happen because of conducting processes manually. However, the role of automation is much beyond eliminating manual processes.
On this note, here's introducing MSuite- a mortgage automation tool that is intuitive and is easy to use. This tool is driven by the principles of OCR, AI & ML algorithms.
MSuite streamlines and automates the multi-tier processes involved in a typical mortgage transaction. This has a direct bearing on process speed and efficiency. It enhances process transparency. This paves the way for lenders to meet millennial buyers' expectations of seamless user experience, proactive communication, and expedited loan processing.
The tool is built with five distinct modules. MSuite's modular structure allows it to integrate seamlessly with other infrastructure as and when needed.
It's data extraction module gathers relevant data points from multiple loan documents such as closing documents, assets and income declaration, among others. The module then stores the data in digital formats in LOSs. An easy access to this data allows stakeholders to review borrowers' data accuracy. They send out requests to borrowers in case of any missing or inaccurate information right at the early stage of mortgage loan processing.
MSuite's data indexing module classifies over 350 types of documents in varied formats in standard company naming conventions. This makes it easy for loan officers to find any specific information in an instant. As a result, it expedites the entire mortgage transaction.
The powerful rule engine module automates simple to complex tasks such as income calculation within the loan origination and servicing space. It can be configured with specific rules to review files for certain loan types of a specific borrower.
The reporting engine generates timely reports on mortgage processes. This allows lenders insights into areas that require improvement. Among several functions, this module warns lenders on loan files that are more than 30 days old. It enables lenders to triage such files and get those processed.
How We Assist You as a Digital Technology Partner to Provide Seamless Mortgage Loan Purchase Experience
We understand that digital technologies are the keys to facilitate satisfactory experience for millennial buyers when they purchase loans.
However, not every enterprise has the required capital or expertise to use digital technologies optimally.
We provide a range of state-of-the-art digital technologies to take your mortgage process efficiency to the next level.
Our proprietary mortgage process automation tool, MSuite seamlessly integrates to your legacy infrastructure. It creates automated mortgage process workflows related to document management, QA review, income, asset, credit review, and others.
For instance, we have successfully used MSuite to help a US-based non-bank full-service mortgage company to reduce loan boarding time to 70%. The company had experienced upto 99% loan processing accuracy.
We provide robust back-office support needed for mortgage visualization and business intelligence tasks. Our experts leverage tableau reporting services to obtain actionable insights from borrowers' data. We provide detailed reports that allow you to modify your customer service strategy.
Who We Are and Why Are We Considered as Industry Experts?
This article is authored by professionals at Expert Mortgage Assistance, an eminent mortgage processing company. We have over a decade of experience in catering to blue-chip financial institutions with cutting edge back-office mortgage processing support services. We maintain a perfect balance between cutting-edge digital technologies and human skills to deliver efficient and customized solutions.
Contact us now to leverage our proprietary mortgage solutions within minimal investments.