Quality control is not a subject you want to overlook.  It's also one of those tedious regulations that can end up taking hours of your time.  So how is one to implement a well-organized process to quality control while still juggling the seemingly unlimited daily tasks that actually get you a paycheck?
If you've asked yourself this question, you're not alone.  With just a few small tips in each phase of the transaction, you will be able to ensure your pre-closing, closing, and post-closing quality control is a fine-tuned machine while still managing to grow your clientele.
Challenges Typically Faced During Mortgage QC Services
Lenders are still maneuvering major roadblocks in ensuring compliance with enhanced disclosure requirements as stated under the Consumer Financial Protection Bureau's 2015 rules. Even though lenders have a proper understanding of TRID and they exhibit efforts towards maintaining compliance with, they are found to make haste in getting done with loan request volumes. This is taking a toll on effective process and document management. Such a haste has consistently resulted in inconsistencies in records. This is forcing lenders to reissue documents to accommodate every minute change and process multiple redisclosures in the process.
Did you know that laxity in QC rules and relaxed regulations caused the US subprime market collapse between 2007-2010?
Tightening the Screws on Quality Control Processes
Staying on top of quality control requires that you have a detailed process in place.  Furthermore, that process should have some vital bullet points that must never be over looked.  Following the tips and tricks below will ensure your quality control is a fine-tuned machine and easy to manage.
Have A Detailed & Written Process in Place
It's already expected to have a written quality control plan in place, but do you have a process laid out that your entire team follows?  We're not talking about a simple checklist either.  You need a very detailed step by step process that every loan is taken through from beginning to end regardless of their scenario.
Included in every QC process should be a few important bullet points that must never be overlooked.  Checking to see if your process has these important bullet points and adding them to your process if they are missing, will tighten that lid so nothing slips through the cracks.
As a part of the mortgage QC process, Fannie Mae mandates lenders to categorize and provide samples of loans that exhibit high fraud risk. Early payment defaults feature in such high-risk loan samples.
Tightening the Pre-Closing QC
A well written pre-closing QC process starts from the first contact with your clients.  By setting the expectations up front, they will have no last-minute surprises that frustrate the transaction.  A few important aspects of a pre-closing QC process should include, but not limited to the following:
Ensure that a complete loan application is obtained with proper signatures
The client's credit report has been checked with documentation on their credit rating
Perform a verification of employment (VOE)
Ensure that the debt to income ratio is calculated correctly
Tightening the Closing QC
Furthermore, ensuring your closing quality control processes are in place are critical components to your overall QC process.  When expectations are set up front, the closing should be a smooth process properly planned for.  A fine-tuned closing QC process will include:
Make sure the closing statement (HUD-1) has been prepared correctly
Make sure all the fees are properly calculated and transparently disclosed on the HUD-1 statement
Confirm that the loan amount being funded matches the amounts shown on other documents
Ensure that all regulatory disclosures are provided to and properly executed by the borrower
A copy of all necessary legal documents have been obtained and kept on file for record retention regulation purposes
Tightening the Post-Closing QC
Last but not least is the quality control process in place for post-closing regulations and documentation.  A well written post-closing QC process will include critical components such as:
Perform a separate review of to ensure all the pre-closing QC processes have been completed
Confirm that all outstanding requests and issues have been completed from the pre-closing section of QC
Ensure that all the loan documents have been obtained and filed properly in preparation for the loan sale and securitization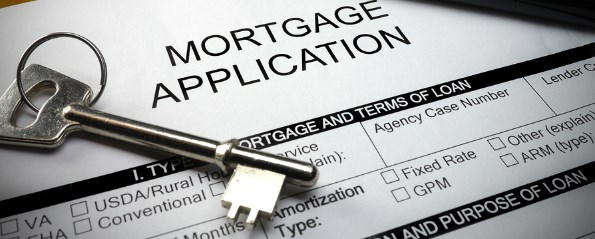 Last year Fannie Mae mandated a 2% precision rate with 95% confidence level in the results calculation of the statistical sampling of loans model.
As was indicated above compliance still remains as the Achilles's heel for lenders leading to sizeable compliance expenditure accounted by them every year. This makes it imperative that they adopt automation technology to drive efficiency in frontend, backend, and acquisition functions while reducing dependency on manual efforts. Automation brings more efficiency across the entire process cycle including mortgage transaction, receiving and analyzing the required data. An automated compliance system minimizes the chances of human-led errors and delays in process that can have serious implications for lenders.
New tools and techniques such as optical character recognition (OCR) systems and other mortgage QC solutions will enable mortgage lenders to process subject documents to rule-based auto-checks. This takes away the additional burden from the core team. This allows employees to streamline and deepen their focus on more critical business areas such as customer service and mortgage inspection.
Delegate All Quality Control Tasks
Delegating the job of quality control to a full-time employee is perhaps one of the best investments you could make for your company.  However, this can bleed you through the nose.  By out-sourcing your quality control tasks to reputable and educated experts, you not only ensure your loans are compliant, but you also take the stress out of hiring, training and keeping good employees.  Expert Mortgage Assistance has decades of experience in the mortgage industry and specialize in the entire spectrum of mortgage quality control.
With a dedicated team immediately accessible, you will always have an industry leading team of employees that work for you and ensure your loans are compliant and documented.  Furthermore, you can focus on what you do best; and that is finding great clients, growing your reputation and closing more loans.