Today's mortgage borrowers are the ones who are active on social media and prefer shopping online. Their expectation from a lender is pretty much designed by the experience they have shopping online. They expect lenders to deliver the same speed and ease as delivered by online shopping platforms. Besides, they want lenders to be flexible and proactive in solving their issues.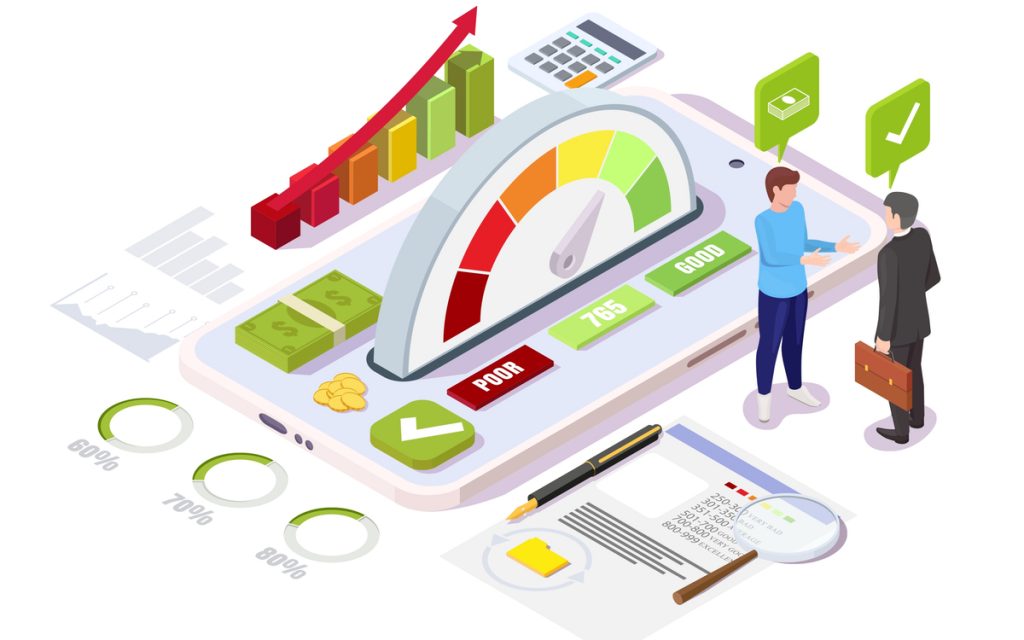 Mortgage lenders, on the other hand, are struggling to live up to borrower expectations. This is partly because, a major part of their efforts is focused towards complying with the constantly changing regulatory guidelines. Yet another reason is over dependence on legacy systems which are largely driven by manual efforts. It is primarily because of these two reasons that borrower experience does not find a place in their lending strategy.
In today's age, lenders can ignore borrower experience at their own peril. Customers are a critical source of referrals. Home loan buyers give importance to customer reviews about mortgage lenders over social media. Referrals from real estate or financial sectors come secondary. The challenge however lies in treading the fine line of meeting customer experience on the one hand and being on top of changing regulatory requirements. The best solution to this impasse lies in outsourcing borrower management needs.
Four Key Drivers of Customer Experience During Mortgage Journey
Convenience, reassurance, transparency, and speed are the key drivers of an exceptional customer experience during their mortgage journey.
Convenience
Lenders must create documentation with lending guidelines that is easy to understand. It must not contain jargon that is typically used by mortgage industry insiders. They must clearly define the next steps that customers must take to get their loan application processed.
Reassurance
Customers expect continuous guidance from knowledgeable employees while filing for a mortgage loan. This assures them of lenders' commitment towards their customers. Lenders must ensure that there are no multiple ad-hoc document requests sent to customers. This may confuse them on lender's loan processing efficiency.
Transparency
A transparent lending process involves sending accurate and up-front information to customers on charges and time needed to process their loan application. Lenders should also prioritize on updating customers on their application status in real-time.
Speed
It does not take more than three weeks for customers to choose a lender starting from their day of research. Post finding a lender, they submit mortgage application within a week. Customers expect mortgage lenders to match this pace while processing their loan application.
In case of incumbent lenders, customers expect them to use the historical financial data to expedite loan processing.
How Does a Mortgage BPO Help Lenders Address all the Customer Experience Drivers?
Mortgage process outsourcing companies take off a big proportion of administrative tasks from lenders' plate. This allows the latter to concentrate on process improvement on a continual basis. Delegating repetitive but critical mortgage tasks to a team of highly skilled experts allows lenders to focus on improving customer experience while maintaining regulatory compliance. Here's a look at how Mortgage BPO's diverse roles in helping lenders improve customer experience:
Customer Education
Lenders often lack a proper channel to educate customers on the newest mortgage lending standards. Such a lack of information is reflected on loan applications filed by customers. Those are not aligned with lenders' filing standards. This results in intense rework on the applications. Needless to say, that prolongs the loan application cycle.
Mortgage BPO companies assign knowledgeable staff who proactively informs customers on any changes in lending standards. They have played a critical role during the pandemic in educating customers on mortgage forbearance and payment holiday programs. A clear and proactive communication on such forbearance programs was of great value to customers at the threshold of bankruptcy. It helped customers believe that lenders cared about them during their most difficult times.
Creating Frictionless Borrowing Experience
It is quite a challenge for lenders to sync up with customers' busy schedules to accommodate critical mortgage tasks such as property appraisal. Often, lenders schedule a property inspection without any proper intimation to their customers. In other cases, customers are bombarded with calls and emails by mortgage staffs to notify them about a scheduled property inspection. Both scenarios bring friction in customers' relationships with their mortgage lenders.
Third-party mortgage process outsourcing companies dedicate a team of experts to bring both lenders and customers on the same plane regarding scheduling mortgage lending tasks. They keep a track of a particular customer' schedule and set out a few time options for the customer to select. They clearly communicate on the exact number of days customers will have to wait for appraisers to visit their properties. This clears the air for customers who can schedule their activities accordingly.
Speeding Up Loan Closure
Mortgage lenders are still dependent on manual labor to execute a string of paper-based and iterative mortgage tasks. It significantly prolongs the time taken to close a loan.
Partnering with mortgage outsourcing companies opens access to automation platforms powered by artificial intelligence and machine learning algorithms. These platforms automate repetitive administrative tasks such as data capture, validation, verification, and processing of borrowers' financial documents. It reduces manual intervention which not only expedites loan closure but also eliminates chances of errors. This way, the borrower gets a seamless borrowing experience.
Likewise, when lenders witness seasonal surges for new mortgage loans or refinances, they can turn to skilled staff of mortgage BPOs to ease the pressure. Third-party partners have cross-skilled staff working across different time zones. They can be availed on a seasonal basis to provide the necessary back-office support to lender's in-house team during a demand surge. This way lenders can stay committed with borrowers on processing loans on time.
Bring in More Transparency
The lack of update on loan application status creates a huge disconnect between customers and mortgage lenders. This raises a big question on lenders' transparency towards their customers.
Lenders' digital presence is critical to maintain such transparency. However, it does not mean that they must go all out with sophisticated CRMs or own application. Outsourcing vendors assign their call center experts to constantly communicate loan application status. They do it on behalf of lenders through emails, instant messaging applications, or texts.
How We Assist You to Improve Your Customer Experience?
In this digital era, automation and other digital technologies are indispensable to improve customer experience during mortgage processing. These technologies can fulfill customers' expectations in terms of speed, convenience, transparency, and reassurance. However, up-front investment and IT management complexities are still deterring lenders from embracing automation in their processes.
Partnering with us, as a leading US mortgage solution provider, will open you an access to our proprietary automation platform, MSuite. It is an intelligent tool powered by AI and ML algorithms based on optical character recognition platform.
This automation tool has a direct bearing on facilitating an exemplary customer experience. The entire lending process involves dealing with massive number of documents. It is quite a time-consuming process to manually go through each document, extract the necessary data out of it, and store it. Such manual dependence prolongs customers' waiting time on a loan closure.
MSuite's indexing engine recognizes and automatically classifies more than 350 document types in varied formats. It's data extraction engine scoops out data points from various documents and stores it in digital formats while maintaining more than 98% data accuracy. This is critical to accelerate lenders' decision-making process and take necessary actions on a loan file. Such prompt actions accelerate loan closure, thereby contributing to an exemplary customer experience.
Clients have successfully implemented this tool to accelerate employment, credit, and asset review of borrowers. This facilitated a fast and accurate loan processing. The ability to make quick and informed loan decisions placed lenders in a position to give timely updates to customers on their loan application status.
Who Are We And Why Are We Considered An Industry Authority?
This article is brought to you by Expert Mortgage Assistance, a prominent US mortgage solution provider. Our services range from document compliance review, credit check, reviewing third-party documents to preparing loan estimates, loan submission, condition clearing, and many more.
Get in touch with us if you wish to upheaval experience for your customers.