In recent years, mortgage post-closing has taken on greater importance in the mortgage industry due to the record number of foreclosures that have occurred. The subsequent regulations focused on post-closing processes being inadequate and needing to maintain higher compliance and quality standards. As a result, more and more lenders have found themselves outsourcing their mortgage post-closing requirements to offshore vendors who specialize in these processes. These outsourcing specialists come with a myriad of benefits from greater accuracy and compliance to lower fixed costs and faster turnaround times.
Let us explore mortgage post-closing in greater detail to truly understand the benefits of outsourcing mortgage post-closing services.
What Is Mortgage Post-Closing?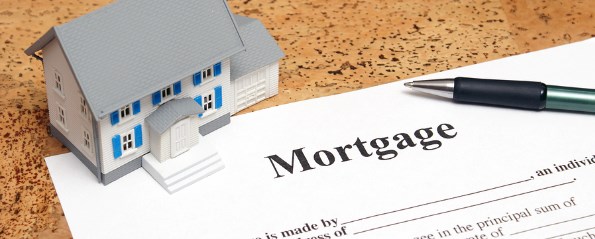 Mortgage post-closing services is a process that is performed after the mortgage documents have been signed. In this stage an evaluation is carried out to ensure that all the documentation is in compliance with loan processing and underwriting rules and that it is a complete loan package.
Mortgage post-closing teams conduct stringent audits and reviews to ensure completeness and compliance. They collect signed loan documents and process them before delivering them to the respective service providers. They also review origination, legal, and HMDA documents thoroughly for compliance. It is at this stage that any last missing documents are retrieved and checked for compliance with mortgage loan processing and underwriting rules. Loan data is then checked for integrity and quality control reports are generated to highlight discrepancies and possible errors in the mortgage file.
During mortgage post-closing lenders register and insure the mortgage loan with the appropriate agency, obtain the required title policy, and record it at the courthouse. They also obtain the mortgage note and keep it in their possession until it is ready to be delivered to the warehouse bank for security purposes. Additionally, the post-closing team makes digital copies of the entire mortgage closing services package and conducts audits to ensure that all signatures have been obtained and have been verified accordingly. Finally, the team ensures that the title work is accurate and complete.
There are a number of steps in the mortgage post-closing stage. These include:
File Review
During file review, auditors meticulously review each mortgage file using an audit checklist right from the initial application to the final closing documents. They make notes of any findings during the process. These audit checklists have been designed to meet TRID, CFPB, Freddie Mac, Fannie Mae, VA, FHA, and HUD guidelines and keep up with the latest regulatory changes.
Financial Re-verifications
Once the files have been uploaded, they are entered into proprietary audit software to ensure that the 30 day turnaround period is maintained throughout. Each mortgage file is prepared and re-verified for employment, income, and assets. A new credit report is also ordered to act as a means of comparison with the credit report on file.
Findings Report
The findings are then sent to senior management for a final review to ensure accuracy and quality. The final report generated will contain an executive summary, detailed findings for each audited loan, and trend tracking as well. Customized reports can also be generated using an online QC reporting tool.
Appraisal Desk Review
As part of our process, each mortgage QC audit services includes an appraisal desk review. We will review each appraisal and comment on any underlying issues that have not previously been addressed by the appraiser or underwriter.
Benefits of Outsourcing Mortgage Post-Closing Services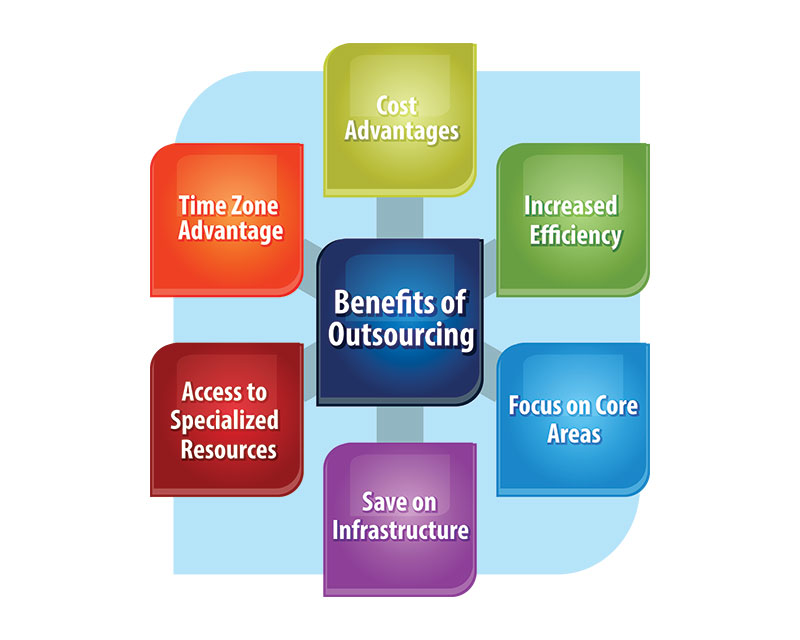 Lenders choose to outsource mortgage post-closing services for a number of reasons. Some of these include gaining greater regulatory compliance, improved quality control, and being able to focus on core competencies easier.
Some additional benefits include:
Greater Accuracy
The mortgage post-closing process is long and resource-intensive in nature. From assessing the validity of mortgage trailing documents to conducting data integrity audits, errors can creep into the process at any time. Even when it comes to assembling the loan package, our mortgage post-closing process is elaborate and goes far beyond just Freddie Mac and Fannie Mae requirements. Reviewing the Deed of Trust with riders and the Final HUD1 statement with its necessary signatures and any additional addendums needs to be handled with painstaking care. The slightest discrepancy could compromise the entire process so it is critical that all staff working on these post-closing documents pay great attention and focus the entire time.
Outsourcing mortgage post-closing service providers are well-aware that even the most focused and diligent staff members working on these files are only human. That is why some of them even go to the extent of conducting random reviews of 10% of each type of closed loans. Through this additional step, we ensure that all data at our disposal is properly verified during post-closing for any possible omissions, inconsistencies, or gross errors. By taking this additional measure, which is independent of the quality control conducted during underwriting and mortgage origination, we ensure the highest level of data accuracy and quality is maintained.
Improved Regulatory Compliance
Mortgage post-closing loan management can be very complex. It involves conducting stringent reviews and audits to check for completeness and compliance at all stages of the process. This is to ensure that the mortgage being taken out can be sold to investors in the secondary mortgage market by Freddie Mac or Fannie Mae. If the mortgage being approved and closed does not meet their minimum regulatory requirements, it is safe to say that it does not qualify to be sold to investors of any kind. A post-closing mortgage audit can be effective in reviewing origination, legal, and HMDA documentation meticulously for compliance.
Outsourcing post-closing service providers have teams that validate a mortgage loan's compliance with all mortgage loan processing and underwriting rules. This is to also ensure that no omissions or fraudulent data were overlooked in the post-closing process. Any missing documentation is also highlighted at this point so that the entire loan package can be checked for completeness. Finally, the mortgage loan data is assessed for data integrity and compliance with the governing rules of the mortgage industry. Post-closing quality control reports are then generated to identify any doubtful or highly controversial issues in the paperwork.
Elaborate Quality Control Processes
The lender post-closing quality control process needs to be very elaborate to ensure that the hundreds of pages of information contained in the mortgage file are highly accurate. Quality control is important for lenders to retain only mortgages that will not result in foreclosures or losses. Post-closing quality control reviews and audits are conducted to assess the quality of the mortgage loan. Quality control processes need to be elaborate to enhance an organization's internal control environment. This, in turn, will provide third-party auditors, regulators, and rating agencies with an increased level of comfort that protocols and processes are being followed. It is important for these parties to see that the applicable regulations and laws, and the underlying policies and procedures are indeed being followed to ensure quality control.
The upside to elaborate quality control processes is that homeowners too will have a sufficient level of comfort and trust that fosters and strengthens continued collaboration with the mortgage lender. If gaining customer satisfaction through extensive quality control mechanisms was not enough, elaborate QC systems also improve the lender's reputation among regulators, rating agencies, and third-party auditors. Outsourcing mortgage post-closing services to an offshore vendor can result in the development of a bullet-proof mortgage broker quality control plan. This means that all parties involved in the mortgage transaction from regulators and auditors to homeowners and borrowers can rest assured that the highest quality control measures are in place. With the highest quality control measures come the highest quality mortgage loans.
Handle Greater Business Volumes
Many firms do not have the in-house staff available to scale up mortgage post-closing operations when faced with increasing mortgage loan volumes. Either they do not have the in-house expertise or lack the personnel to begin with. Often, they only have a fixed number of staff that can handle back-office support services and so cannot respond adequately to temporary influxes of increased business volumes. Tackling greater business volumes will require that more hands are on deck to manage the increased workload. Businesses can respond by hiring more full-time staff on an urgent basis or outsourcing their requirements and growing their staff temporarily to manage the influx. Mortgage post close outsourcing is beneficial to lenders when faced with rapidly increasing business volumes. By resorting to increasing the number of staff working on the mortgage post-closing files within days, post-closing operations can be more easily handled in the short term.
With outsourcing agents, businesses do not have to invest in paying more staff salaries on a permanent basis. In fact, mortgage post-closing audits and reviews can be increased by quickly onboarding more resources and then scaling back down when the requirement has passed. If consistency in business volumes is an issue, outsourcing servicing and post-closing will only help you scale your resources up or down when needed. This way, you only have enough staff onboard to meet your changing business volumes. Lenders with in-house QC programs have a set of fixed costs, which are largely personnel costs, to attend to.
These fixed costs remain even during periods of lower purchase volume or production. During seasons where business is slow, you can choose to eliminate outsourced experts entirely, which will help you save a lot of money. And during peak seasons, you can onboard as many staff members as you would like without needing to spend on fixed obligations like full-time salaries. You can benefit from receiving highly scalable end-to-end post-closing mortgage services when you outsource your requirements to the professionals.
Shorter Turnaround Times
The mortgage post-closing process involves everything from HMDA audits and trailing document retrieval to title recording confirmations, reserve audits, and assembling the post-closing mortgage loan package. This entire process needs to be streamlined so as to process more mortgage loans in the same amount of time. The best way to streamline a process is to get highly qualified experts on board who are able to conduct audits much more efficiently given their expertise in the field. These experts can be brought on board through in-house recruitment or through outsourcing service providers. Either way, their vast industry knowledge and experience will help you handle post-closing operations with greater speed and efficiency, thus reducing your turnaround times.
If you are wary of having to retain in-house staff and pay their salaries during seasons where business is slow, outsourcing might be the right solution for you. When you get outsourced agents to help you with post-closing quality control reviews and audits, you can rest assured that they will increase your operational efficiency every time. This is because they are highly trained in their domain of expertise. Their many years of experience come in useful when looking to increase the rate at which you complete post-closing services for every mortgage loan.
Since they are not amateurs at conducting audits or assembling mortgage loans, they will not be making rookie mistakes and allowing errors or discrepancies to slip in by accident. They can ensure that more mortgage loans are reviewed and have met post-closing requirements in less time using the exact same resources. This leads to greater operational efficiency for your business. Moreover, the fact that they can do more with less and also cut post-closing processing times leaves you with shorter turnaround times for each mortgage loan. When loans are closed faster this results in prompt customer payments, which earns the lender a solid reputation in the market and leaves them with a greater competitive advantage.
Focus on Core Competency
Mortgage post-closing services require immense back-office support to handle them efficiently. From tracking trailing documents to conducting tax, insurance, and reserve audits, there are many stages to the entire process. What needs to be said, however, is that mortgage post-closing is largely back-office support focused. It should not be mistaken with mortgage origination or underwriting functions that result in driving greater business volumes. As such, mortgage post-closing services consist of strictly non-core activities and do not help you raise revenue. Core competencies that will help increase revenue include basically originating and servicing these mortgage loans. When your staff spends more time conducting a mortgage post-closing audit instead of originating a loan, you are losing business to your competitors.
To help your staff break away from this cycle, you can always turn to outsourcing vendors to handle the back-office activities for you. Given that these are companies that specialize in providing these support services to lenders of all sizes, they have the people and processes in place to handle your requirements. When you outsource experts to handle back-office support functions and the QC process, you are reallocating resources to handle your more core competencies. By focusing on your core competencies of originating and servicing loans, you are effectively bringing in more business and generating greater revenue in the process. Outsourcing then is important if you are looking to focus on your core competencies as it leaves providing back-office support to the professionals.
Highly Qualified Professionals
Highly qualified professionals are hard to come by in the mortgage industry. This is simply because it takes many years of industry experience to gain enough knowledge to handle mortgage post-closing services with great efficiency. And even if you are able to track down these experts, hiring them can lead to massive overhead and operational costs that most lenders cannot afford to deal with. Moreover, even if you hire a few solid experts in the field, their industry knowledge is not as comprehensive as hiring an entire team QC professionals. In fact, an entire team of QC specialists will come with diverse experiences, varied skillsets, and a deep understanding of industry protocols and regulations. Their knowledge of industry best practices will also help them devise more creative processes with which to handle mortgage post-closing activities.
If hiring an entire time of QC specialists is not within your budget, outsourcing these specialists can be a great option instead. By turning to an outsourcing vendor, you are eliminating your hiring challenges of sourcing and onboarding experienced subject matter experts in one shot. These QC personnel have prior experience and extensive knowledge of working with loan origination, underwriting, and post-closing processes. Their combined knowledge of business and auditing can prove effective in maintaining greater quality standards during the quality control process. Furthermore, their expertise will allow you to identify and correct errors earlier on in the process and modify processes accordingly. This will result in improved business performance as well as a stronger internal control environment.
Mortgage lenders often have trouble when it comes to conducting mortgage post-closing activities. This is not just because of its sheer complexity. The post-closing process also takes a lot of time as it needs to establish that the mortgages being closed are compliant with industry regulations. To add to that, lenders need to ensure that their mortgages meet QC protocols and are of the highest quality standard. If implementing a mortgage broker quality control plan is not sufficient to ensure that the mortgages meet compliance and quality standards, outsourcing vendors are often sought out. Outsourcing post-closing mortgage requirements can lead to a host of benefits from reduced fixed costs to increased scalability and shorter turnaround times. Moreover, outsourcing means that you have access to a large talent pool of mortgage experts. These experts can handle your post-closing back-office support functions so that you can focus on your core competencies of mortgage origination and loan servicing.
Who We Are and Why We Are an Industry Authority?
This article is brought to you by Expert Mortgage Assistance, a mortgage loan servicing solutions provider with over 10 years of experience in the mortgage industry. Having catered to the prime US commercial and residential mortgage markets, we have acquired in-depth industry insights into their operations and current climate. Our experience in the industry also gives us ample knowledge of mortgage post-closing services. We use this knowledge to ensure that regulatory compliance and high quality standards are met throughout the post-closing process so that these mortgages are ready to be sold to the secondary mortgage market.