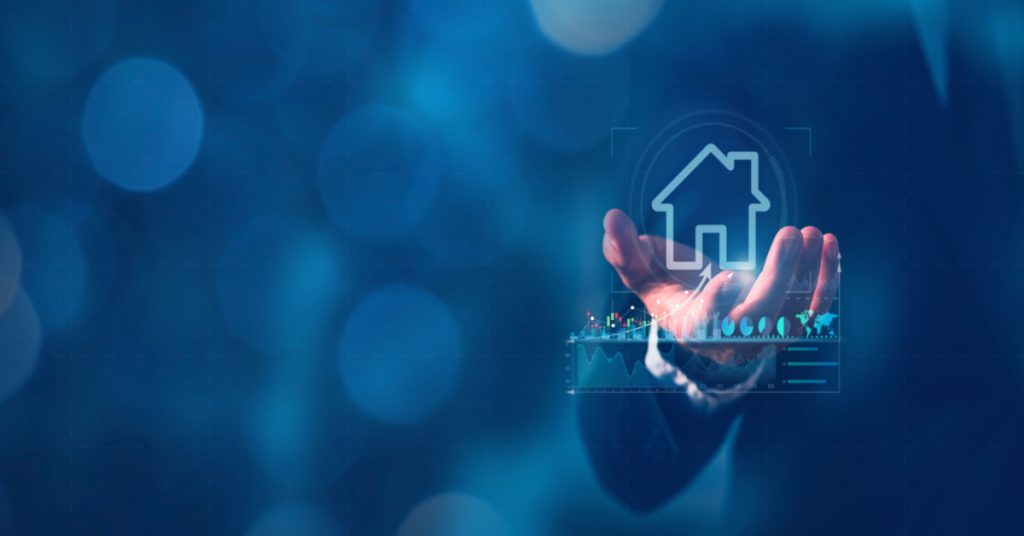 Mortgage processing tends to be complicated with the many manual tasks involved.  Such tasks include mortgage document management, co-ordination with borrowers regarding their loan application status or information requests, and tasks alike. These "micro-tasks" need a high degree of efficiency. When you have a single employee responsible for all of these duties, the high workload will quickly overwhelm them.
Mortgage BPO companies have the right resources and technologies at their disposal. This allows them to take over the entire responsibility of such microtasks. Mortgage BPO providers take care of backend tasks like checking the borrower's income statement.  This unburdens loan officers and underwriters from such repetitive tasks. They can deepen their focus on more critical functions such as property assessment, background investigation, and tasks alike.
Mortgage BPOs provide lenders have access to cutting-edge technology like AI. Such technologies are instrumental to reduce the reliance on manual work and improve the accuracy of the tasks. Regardless of the size of the mortgage enterprise, mortgage BPOs enable them to cut down their expenses significantly. Their high-quality services enable mortgage enterprises to streamline their different processes such as mortgage loan processing, underwriting, and data management.
Things to Evaluate Before Hiring a Mortgage BPO
The key to a mortgage company's long-term success is to select the right outsourcing partner. A mortgage business should follow the principles given below when choosing a mortgage BPO service provider.
Certifications
Mortgage BPOs are required to maintain certain standards when it comes to quality and performance. International Outsourcing company or the ISO provides enterprises in their respective industries a set of guidelines. These guidelines help the enterprises comply with international standards.
Mortgage BPOs that come with an ISO certification ensure that they are operating at the highest levels where quality and security are concerned. When a mortgage BPO invests in ISO certification they prove their commitment to providing you excellent services. It also establishes the level of dedication they have to realize their own business goals.
Customer Testimonials                                                                                                                                        
It is essential to look up the testimonials from previous and existing clients to find the right mortgage BPO provider. It lends credibility to the BPO. Client testimonials demonstrate the capability of the BPO to handle your mortgage operations.
Mortgage enterprises can use the client testimonials to learn the kind of clientele the mortgage BPO had served. This will give them an insight into their preparedness to take on the challenges unique to your enterprise.
The testimonials showcase a mortgage BPO's capability of attracting new customers. It allows you to check if they are innovative enough to come up with a variety of creative solutions to attract new customers.
Consistent Customer Relationship
Mortgages enterprises of today need to keep up with the expectation of the loan seekers to do well in their industry. Loan seekers expect to be able to communicate with the mortgage providers at a time of their convenience. They demand speedy resolutions.
Mortgage BPOs provide 24×7 support while maintaining efficiency in terms of speed and accuracy. The BPOs provide well-learned representatives who communicate with your customers seamlessly.
The mortgage industry is prone to quick changing guidelines, this causes a lot of procedural changes. If not informed proactively, these changes create confusion among a lender's clients which results in their dissatisfaction.
A trained customer care executive will help the borrower deal with these changes, step-by-step if required. This fosters a positive relationship between the mortgage provider and the loan seeker.
The customer care schedules and co-ordinates the dates for property inspection. Mortgage BPOs are able to increase the number of agents working for you when your business faces a seasonal increase in the demand for mortgage loans.
Underwriting Support
Underwriting is the most critical element of mortgage processing. It is a very complicated process that requires an enormous amount of paperwork and data processing.
While choosing a mortgage BPO, businesses should ensure that the underwriter support agents have a sound understanding of the guidelines set by Fannie Mae, Freddie Mac, FHA, and other regulatory bodies.
It is important for mortgage BPOs to be certified by organizations such as Information Security Management Systems (ISMS). This type of certification ensures that BPOs are on the right track when it comes to managing and securing information, or when handling sensitive data.
Mortgage BPOs leverage the power of automation to speed up the underwriting process and add a high degree of accuracy to it.
Risk Management
Mortgage lenders are susceptible to risks related to changing political and economic landscape. These changes may have a negative impact on the loan seeker's financial status. Loan seekers may resort to hiding these changes to secure the loan. It is difficult for mortgage providers to keep track of the dips in the financial health of the borrower.
Mortgage BPOs leverage data analytics that sifts through documents such as income statements, their job status, etc to intelligently identify changes in financial health.
Mortgage providers face several risks when it comes to appraisal review. They struggle to make certain that their appraisers have all the mandatory certifications. Mortgage lenders may face losses because they fail to ascertain the actual value of the property in question.
These appraisal review risks can be mitigated to a great extent by ensuring total regulatory compliance.
Mortgage BPOs ensure that they comply with all these regulations. GSE Compliance Requirements, Home Valuation Code of Conduct, are the names of some of these regulations.
Digitization
A mortgage BPO leverages the power of digital technology to bring more efficiency to your mortgage processing. It enables the mortgage business to seamlessly communicate with their customers via digital platforms such as virtual assistants
Third-party providers make this process more transparent by having a common repository to store the verified digital documents belonging to all the stakeholders. This allows the mortgage enterprise to verify borrower data very smoothly.
Mortgage BPOs also employ RPA (Robotic Process Automation) for managing the huge volume of documents seamlessly. It stores the data in accordance with standard naming conventions. This makes data extraction a very easy process.
We Bring Msuite, an Automation Tool That Makes Your Transition to Digital Seamless
We developed Msuite based on our huge experience of servicing over 100 mortgage providers in the last ten years. MSuite is driven by Artificial Intelligence, Machine Learning, and OCR. It is made to make various operations of mortgage processing faster and error-free by automating functions such as document indexing, data extraction, and data verification.  MSuite handles both structured and not structured data with great ease. It guarantees an accuracy rate of over 95%.
MSuite helps to add efficiency to mortgage processing with the help of its inbuilt features which include:
Indexing Engine: Index Engine helps to identify over 350 different types of documents, even if they are formatted differently.
Data Extraction Engine: It helps to obtain data points from several different documents such as mortgage collateral, closing document, etc.
Rule Engine: This feature helps MSuite to manage huge volumes of rules easily. It can be customized for different deployments to ensure that it includes only the applicable rules.
Reporting Engine: This feature provides both standard and custom reports, it can report on most of the data points of a system. It provides a trend analysis of the automated tasks.
How We Assist You in Delivering Risk-Free Mortgage Business Process Outsourcing
Our mortgage processing staff utilize the most up-to-date technological tools to deliver accurate services. For instance, MSuite is our proprietary automation solution which is made available to clients at no upfront costs. We undertake document verification and provide you detailed reports that help reduce your lending risks. Our representative are continually trained to ensure that your hard-won consumers are satisfied with your services. Besides, we commit ourselevs to timely deliveries and stay within budget.
Who We Are and What Makes Us an Expert?
This article is bought to you by Expert Mortgage Assistance, a well-known provider of mortgage solutions. As a leading mortgage BPO, we offer a wide range of services, including document compliance review, credit checks, analyzing third-party papers, and a risk-free and seamless mortgage loan process execution. MSuite, our unique mortgage automation solution, has been successfully implemented to minimize loan processing time by 70%.