Robotic Process Automation (RPA) for Mortgage Processing
Our robotic process automation services is designed to find automated solutions for end-to-end or specific stages of mortgage process
Mortgage Robotic Process Automation
Expert Mortgage Assistance has over 10 years of experience in developing and implementing robotic process automation solutions for lenders. Our commitment to make mortgage loan processing faster and accurate, has led us to develop many advanced automation solutions for our clients. Having built an inhouse solution to eliminate manual data entry, data extraction and data validation, we know what it takes to build RPA solutions that impacts business outcomes.
Our robotic process automation solutions are based on a detailed analysis of all the tasks in a client's mortgage process. Based on our understanding or client specific needs, we identify opportunities for the deployment of RPA solutions. We specialize in developing solutions that automate routine based tasks and require large scale manual intervention. Our clients have leveraged our RPA solutions to reduce gaps created by disjointed systems and weed out inefficiencies that lead to an escalation in costs. We develop automation solutions either for end-to-end needs or for specific stages of your mortgage process.
MSuite: Our Automated Solution for In-House Use
MSuite has been developed to help us automate the process of document classification and data extraction Based on advanced OCR technology, it obviates the need to sort documents and enter data manually from paper and electronic documents. MSuite uses both visual, lingual and statistical techniques to yield more nuanced classification of a wider range of documents. It comes with a pre-built business rule logic that guides it to look for information in documents.
Our Comprehensive Robotic Process Automation Services for Mortgage Processing
Mortgage Loan Processing
We have developed robotic process automation solutions to handle critical loan processing needs such as collecting and verifying information on borrower forms like W-2 and form 1003. Our USP lies in our ability to automate any work process and make it rule-based and workflow-driven. We ensure our solutions can be managed easily and can be customized to sequence the order of operations according to your business processes. mortgage robotic process automation is to achieve faster degree of data collection and validation.
Mortgage Underwriting
We specialize in developing solutions that an automatically update key loan attributes as and when changes are required, based on loan servicing activities. Tasks like MERS verification that are critical to the completion of the underwriting process can be initiated seamlessly. We help you develop solutions that collect and compile customer documents like credit check reports, income statement, tax return statements automatically and enhance the quality and the turnaround times of your underwriting process. With an automated process at your disposal, your underwriter can depend on accurate processing of information to come at a robust conclusion.
Mortgage Appraisal
Our RPA solutions for property appraisal process has helped many of our clients reduce the margin for error while determining the fair market value of a property. We develop robotic automation solutions that help you automatically collect property related information like title information, history of ownership, dimensions, geographical location and trending market value of similar properties and submit the information to the appraiser. We also specialize in developing automated solutions to verify appraisal reports. Our RPA solutions can provide a preliminary valuation of the property based on its location as a standard to compare the appraisal report.
Mortgage Loan Closing
With the implementation of our robotic process automation solution, you can enable greater degree of collaboration between your loan processor, originator and the underwriter. This results in faster loan closing times. Our RPA solution for loan closing will introduce a checklist-based data validation technique to ensure significant reduction of workloads in your loan closing process.
How We Helped Our Clients Win with MSuite
Reduce Loan Boarding
Times
Client
A non-bank full-service mortgage company headquartered in Boca Raton, Florida
Challenges
Slow and inefficient loan boarding process
Inability to scale operations
How MSuite Turned Things Around
Average loan boarding time reduced by 70%
Loan processing accuracy increased from 96 to 99%
Improved operation scalability
Read our case study
to know more about our solution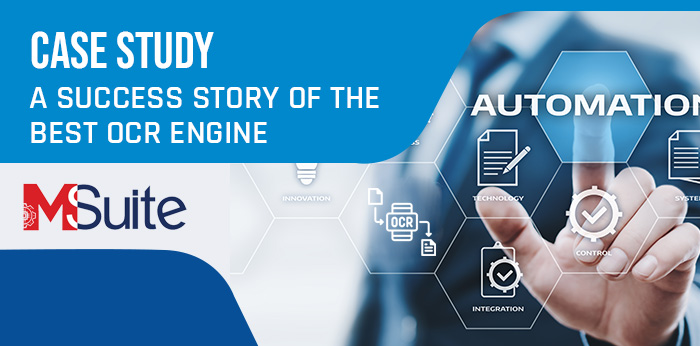 Streamline Workflow with Automation
Client
A Non-bank mortgage lender headquartered in Fort Mill, South Carolina
Challenges
Time consuming loan shipping process
Over reliance on manual indexing of documents
How MSuite Turned Things Around
End-to-end automation reduced loan boarding time by 20%
Increased accuracy of bookmarking process; up to 99%
Increased savings of up to 45%
Read our case study
to know more about our solution
Robotic Process Automation Solutions by Expert Mortgage Assistance?
Our RPA solutions are designed to help you get hold of solutions that can bring down the turnaround times and resources required for the completion of tasks in almost all aspects of the mortgage process. As a robotic process automation services company, we leverage the potential of advanced IT technologies like Machine Learning and Artificial Intelligence to provide sophisticated solutions. All our solutions come with intuitive features like smart notifications and prompts to do away with errors in all forms and prevent missing information on documents. Our robotic process automation solutions can also help you generate superior quality reports as part of the loan approval process.
The following are some of the many benefits that you can unlock with our RPA automation solutions:
Over 10 years of experience in developing RPA solutions for the finance industry
Access to a team of 1000+ software experts with experience in developing mortgage automation solutions
Highly customized RPA solutions for process specific needs
Seamless integration with existing process
Round the clock maintenance and support services
Up to 70% faster turnaround times compared to manual processes
Up to 40% reduction in development costs
Looking for a robotic process automation company to transform your business model? Our robotic process automation services for mortgage processing to a state-of-the-art solution at your command.