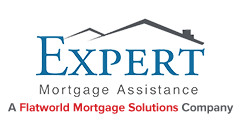 Mortgage Loss Mitigation Services
Loss Mitigation Services
Caught in the vortex of a staggering rise in mortgage delinquencies, complex set of borrower options and stricter underwriting standards investors today badly need a robust strategy to mitigate recurring losses. The overarching objective of the strategy should be to reach out to distressed borrowers, help them resolve issues, and deliver quality customer experience all while ensuring lender profitability.
To tailor a comprehensive loss mitigation strategy, lenders require adequate analysis and decision-making skills, which may not be easy in the face of changing laws and increasing delinquency rates. Outsourced loss mitigation services can help lenders significantly lower the costs and risks associated with the process. Expert Mortgage Assistance's loss mitigation solutions allow lenders to effectively manage their troubled assets end-to-end.
From basic processing of documents to more complex functions requiring borrower outreach and market analysis, we cover the entire spectrum of loss mitigation. Our team of loss mitigation experts excel in creating unique solutions for unique situation and thus have, over the years, delivered significant value to lenders and borrowers alike.
Expert Mortgage Assistance Loss Mitigation Services
We offer a wide range of loss mitigation services for both big and small investors. These include:
Borrower Solicitation Services
Custom Loan Modification Services
Short Sale Management
Foreclosure Management
How we work
Our cutting edge solutions, designed specifically to mitigate losses to mortgage stakeholders, has helped us establish ourselves as the industry leader in mortgage loss mitigation services. We leverage our expertise to assist our clients in the following ways:
Deploy predictive analytics to identify at-risk borrowers
Provide Inbound/ outbound borrower contact support
Tailor borrower-friendly solutions with the help of experts with experience in loss mitigation
Provide back office services to support loan modifications, repayment plans, H4H, HSA, forbearance, partial claims, short sale, deed-in-lieu etc.
Collect data related to property valuations, lien positions)
Collect borrower documents
Collect case resolution documents with the investor/ servicer
Why Choose Expert Mortgage Assistance Loss Mitigation Services
We strive to build true partnership to drive improvements in efficiency, service, revenue and quality. When you team up with us you can be assured of the following:
High level of service with fast turnaround time
Improved cost management
Enhanced risk management
Absolute regulatory compliance
The aforementioned benefits can help you scale your business as needed, without having to bother about closing ratio efficiency.
Contact Us
To optimize loss mitigation and loan defaults, outsource your mortgage loan services to India. Contact our experts for more.
Contact us now to get more information on how we can help your company with appraisal ordering and review.
OR
1855-224-6855
Related Article