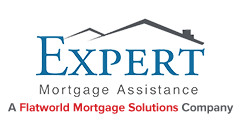 Mortgage Loan Modification Services
Loan Modification Assistance Services
With the rise in mortgage delinquency due to spiraling rates of unemployment and negative equity, the count of distressed borrowers in need of a home loan modification program is increasing by leaps and bounds. The volume of work (required to successfully complete modifications), shortage of resources and lack of standardized business processes have left investors challenged. To meet these challenge, lenders need to embrace a systematic process which can be possible only when they outsource their loan modification functions.
Partnering with Expert Mortgage Assistance can help you establish streamlined workflows to efficiently meet rising volume of modification demands. We specialize in supporting servicers' efforts to deliver better loan modification experience to borrowers and create more positive business outcomes.
Expert Mortgage Assistance's Loan Modification Process
Expert Mortgage Assistance depends on improved processes and dedicated internal resources to effectively discharge end-to-end loan modification functions. Our loan modification services include:
Soliciting borrower's financial information to qualify for home loan modification
Review documents and carry out income underwriting
Complete modification fulfillment, including title endorsements, subordinations etc.
Mailing final modification packages
Dedicated contact centers to help borrowers understand and complete financial packages
Why Choose Expert Mortgage Assistance
We have the right mix of people, processes and technology to create a best practice approach to power your existing operation. Our approach can help you:
Save time and costs by ensuring efficient borrower interaction, smooth gathering and organizing of documents, and speedy document submissions.
Scale up to meet large volume processing needs
Leverage technology to accelerate processing time and ensure real-time access to information
Meet performance standards with strict service level agreements
Complete regulatory compliance with government loan modification rules and regulations
Enhanced savings through offshore services
Fool-proof data confidentiality
Advanced business intelligence and reporting
In an industry where efficiency, speed and accuracy matters more than anything else, it makes perfect business sense to outsource your services to create effective loan modification services. For more, contact our experts today
Contact Us
To optimize loss mitigation and loan defaults, outsource your mortgage loan services to India. Contact our experts for more.
Contact us now to get more information on how we can help your company with appraisal ordering and review.
OR
1855-224-6855