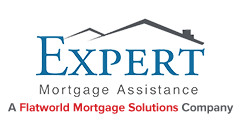 Appraisal Services for Appraisal Companies
Appraisal Review Services for Appraisal Companies
Expert Mortgage Assistance offers a full suite of residential, commercial, and specialized appraisal services to Appraisal Companies. We combine our experience and expertise with our technology infrastructure, automated valuation model, transparency, global delivery model and strict compliance expertise (Dodd-Frank Act, Appraiser Independence Requirements, the Interagency Appraisal and Evaluation Guidelines and Federal Reserve Board Interim Final Rule) to provide unbiased appraisal practice from inception to final completion.
Our Service Offerings Include:
Choosing Appraiser & Delegating Task
We delegate the task of house appraisal to a local, certified and state licensed appraiser. Soon after choosing the right appraiser, we schedule a site- visit for inspection and report preparation. During the process, we do regular follow-ups with the appraiser to ensure quick turnaround time.
Appraisal Review
After receiving the report, we review it for consistency and compliance (USPAD & UAD). Our review process takes into account factors like the appraisers technique, facts which support the reported value, etc. Every potential issue in the report is reconsidered and re-evaluated, in order to make it accurate and comprehensive.
Broker Price Opinions
To determine the general value of a property, we also provide appraisal companies with a Broker Price Opinions (BPO). Our BPO services include:
Exterior inspection and description of the property's condition
Estimates of repairs to obtain fair market value
Pictures of the property and street
Estimated value based on normal and 30, 90, 120, day marketing times
Current neighbourhood listings
Location map
Satellite map
Comparative Market Analysis
Our CMA services for companies include:
Exterior and interior inspection and description of the property
Pictures of the property, street scene and interior photos of all rooms and repair items
Itemized list of repairs with cost to cure
Estimated value based on normal and 30, 90, 120-day marketing times, "as is" and "as repaired"
Homeowner Association details
Active listings
Listing of Sold properties
Location and Satellite map
Other Services
Register Appraisers:
We help mortgage appraisal companies build a team of qualified local appraisers in keeping with company policy and guidelines. Our selection process evaluates and ranks appraisers on the basis of state licensing, references, market knowledge, work samples and experience in specific property type valuations.
Appraiser Management
We proactively measure and manage appraisers and appraisal reviewers by monitoring their performances and using specific appraisal quality benchmarks. Concerns regarding an appraisal methodology is resolved with the appraiser, and if need be we also initiate second appraisal process.
Service Highlights:
Customized services
Aggressive timeline management for product delivery
Consistent reporting on order status
Strict quality control of reports and staff
Nationwide coverage
Streamlined work flow process
Improved cycle time
Guidelines compliant
Government Guidelines:
Our appraisal process is in strict keeping with the intent of Federal, State or GSE guidelines. EMA firmly believes in an unbiased appraisal review, and reporting.
Contact Expert Mortgage Assistance now to get more information on how we can help your company with our mortgage appraisal services.
OR
1855-224-6855
Benefits
Fast turnaround time of 48 hours
Independent valuation
Accurate and reliable estimate
Data mined from credible public records
Multi-level QC check
USPAP compliant
Services
Mortgage Appraisal
Appraiser Management
Appraiser Ranking
Broker Price Opinion
Comparative market analysis
Watch Our Process Video