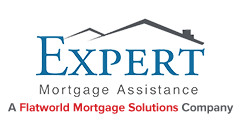 Expert Mortgage Assistance - Transition Process
Transitioning a process from an in-house to an external team is the most critical part of the outsourcing process. The complexities of mortgage processing create several transitional challenges. EMA follows a robust transition process that ensures that even the smallest details of the existing process are observed. Our transition process has multiple phases for easier monitoring and control. There are well-defined goals for each of these phases and these are measured and analyzed before the transition process can move to the next phase.
Below are the different phases of the transition process:
Pre-transition

At this stage, we study the process currently followed by the in-house team and identify ways to transfer the complete process. Based on the skill sets discussed, EMA sets up a pilot team which is ready to learn this process. We also set up required systems and software, including VPN and Remote Login access on a case-by-case basis. By the end of this stage, we pre-identify possible challenges in the transition and work out solutions for them.

Knowledge Transfer

At this point, the pilot team is ready to be trained on the process. We set up online meetings and video conferences for remote training, where a subject matter expert from the client's team trains our pilot team. We can also send a transition team onsite if required. Our queries are addressed and we get clarity on every minute detail of the process.

Documentation and Building of Knowledge Base

We create SOPs and knowledge bases for all the processes and get them reviewed by the client for completeness and correctness. Based on their feedback, the documentation gets revised, updated and rolled out for implementation.

Process Kickoff and parallel operation

This is also called the trial phase, where we try out the actual operation with a small portion of the total volume of work. The pilot team works on a few files and follows the complete process as defined in the documentation stage. The operation runs concurrently with the in-house team for a few weeks to ensure that our team gets a good grasp of the process.

Ramp Up and Ongoing Feedback

Once the pilot team gets comfortable with the process, we ramp up to full-scale operation as per the transition plan. The client's ongoing feedback is key to the project's success, as it helps us improve our efficiency and quality of work.
OR
1855-224-6855