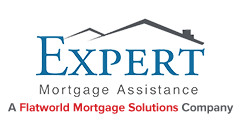 Mortgage Appraisal Ordering and Appraisal Review Services for Mortgage Lenders & Brokers
Appraisal Review Services for Lenders
Expert Mortgage Assistance (EMA) offers a full suite of residential, commercial, and specialized appraisal services to lenders. We combine intelligent valuation technologies, relevant market-based data, and analytics with our domain expertise to provide a simplified and highly accurate and reliable property valuation service. Every appraisal is completed in accordance with the Dodd-Frank Act, Appraiser Independence Requirements, the Interagency Appraisal and Evaluation Guidelines and Federal Reserve Board Interim Final Rule.
Appraisal Ordering
We order appraisals with the respective appraisers within a few minutes of the request being received from the lender. Our follow-up team works with appraisers to ensure every step of the appraisal process like scheduling the appraisal, inspecting property, and reporting gets fulfilled in the least possible turnaround time.
Appraisal Review
Once the report is received we review it for thoroughness, consistency and compliance (USPAD & UAD). The review process is done with utmost care, so that every potential issue with the property is spotted and brought to the attention of the lender. This ensures lenders get a clear and thoughtful analysis of the factors that impact the market value of the property.
We review 15000+ appraisals on a monthly basis
(on behalf of Lenders and Appraisal Companies)
Broker Price Opinions
When lenders require a professional valuation of property, instead of a formal appraisal report, we help them with reliable Broker Price Opinions (BPO) to determine the general property value. Our BPO services include:
Exterior inspection and description of the property's condition
Estimates of repairs to obtain fair market value
Pictures of the property and street
Estimated value based on normal and 30, 90, 120, day marketing times
Current neighbourhood listings
Location map
Satellite map
Comparative Market Analysis
Our CMA services are accurately designed to help you determine the listing price for your home. Some of the services we do:
Exterior and interior inspection and description of the property
Pictures of the property, street scene and interior photos of all rooms and repair items
Itemized list of repairs with cost to cure
Estimated value based on normal and 30,90,120 day marketing times, "as is" and "as repaired"
Homeowner Association details
Active listings
Listing of Sold properties
Location and Satellite map
Fannie Mae Appraisal Forms / Reports
Our appraisal form filling/report making is done strictly in keeping with the appraisal guidelines of Fannie Mae/HUD.
Single Family Forms
1004
Uniform Residential Appraisal Report
2055
Exterior-Only Drive-By Appraisal Report
2075
Property Inspection Report
1004MC
Market Conditions Addendum to the Appraisal Report
1004D
Appraisal Update and/or Completion Report
Condominium Forms
1073
Individual Condominium Unit Appraisal Report
1075
Exterior-Only Drive-By Single Condominium Unit Appraisal
Manufactured Homes
1004C
Manufactured Home Appraisal Report
Investment Property Forms
1025
Small Residential Income Property Appraisal Report
216
Operating Income Statement
1007
Single Family Comparable Rent Schedule
Cooperative Property Forms
2090
Individual Cooperative Interest Appraisal Report
2095
Exterior-Only Inspection Individual Cooperative Interest Appraisal Report
Review Appraisals Forms
2000
One-Unit Residential Appraisal Field Review Report
2000A
Two-to Four-Unit Residential Appraisal Field Review Report
Government Guidelines:
In strict keeping with the intent of Federal, State or GSE guidelines, EMA firmly believes in an unbiased appraisal review, and reporting.
Contact us now to get more information on how we can help your company with appraisal ordering and review.
OR
1855-224-6855