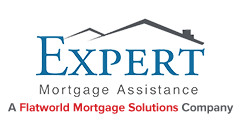 Short Sale Processing Services for Lenders and Servicers
Short Sale Assistance Services
A short sale may bring an end to many a woes, but it is never a hassle-free solution. The drawbacks to a short sale are stringent requirements and extensive paperwork. These drawbacks, together, make short sales processing times unduly long and seemingly unending. However, many service providers have an enviable track of closing pull-through percentage. The secret to their success lies in outsourcing short sales to firms with a proven record in short sale transaction.
Expert Mortgage Assistance offers an array of short sale processing services for lenders and servicers. From property listings to offer management, title and closing, we provide end-to-end solutions to cut down on timelines and reduce the lenders' carrying costs.
Expert Mortgage Assistance's Short Sale Services
Our services span the entire spectrum of short sale transaction beginning with submission of short sale package to closing the file. Our service includes:
Reaching out to delinquent borrowers
Counseling borrowers over government and proprietary short sale options
Valuation modeling
Negotiating with borrowers
Listing
Marketing
Closing coordination
We negotiate with all stakeholders and leverage advanced valuation analytics to determine the property value, basis which we accept validated offers from qualified buyers. In the absence of qualified offers within an agreed time frame, we engage the borrower in deed-in-lieu of foreclosure discussions to assist transfer of property to the lender. If the process falls through, we offer a full range of foreclosure services.
Why Choose Us
With decades of experience in short sales, we know what it takes to manage the communication and timelines between borrower and client. It is precisely because of this that we can ensure the short sale process is efficient and quick. Our regulatory compliant process provides complete real-time visibility into tasks and documents. Additionally, we use advanced business practices and technology to provide our clients personalized service and support.
If you are looking to outsource short sale services, we are a one-stop solution for your needs. Contact our experts for more.
OR
1855-224-6855