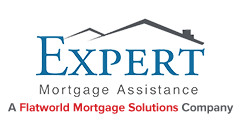 Mortgage Title Outsourcing Services for Mortgage Lenders
Foreclosure Assistance Services
Foreclosures have turned out to be such a costly, complex, and time consuming process that it has become a losing economic proposition for lenders. Aside from robbing lenders of their profitability, it has also hit their ability to lend funds for new mortgages. However, by outsourcing foreclosure services lenders can better manage the timeline for each individual foreclosure and ensure foreclosure sale occurs within the minimum statutory time.
Expert Mortgage Assistance's foreclosure management services encompasses the entire gamut of the foreclosure process - starting with initial default and ending with foreclosure or REO auction leading to final sign off on the property. We bank on our team of expert asset managers, local investor networks, and asset management platforms, to tailor foreclosure strategies for each individual assets.
Expert Mortgage Assistance's Foreclosure Services
Our REO & foreclosure services include:
Property evaluation, maintenance and monitoring
Pre-foreclosure valuation
Attorney management
Remediation management
Contract negotiation
Closing facilitation
Why Choose Expert Mortgage Assistance
For over 10 years, Expert Mortgage Assistance has been a reliable and professional foreclosure management company.
We provide our client's with innovative bankruptcy solutions by evaluating individual cases and tailoring appropriate foreclosure strategy. Every case is aggressively monitored to ensure filing deadlines are met and timely outcomes are guaranteed. With the help of a set of templates -- modeled after the foreclosure, bankruptcy or eviction process for a particular state -- and a robust tracking system, we track each file and generate reports on a regular basis. This helps us minimize delays and troubleshoot issues much before they can stall the foreclosure process.
We also have a strong quality review processes with a layered review approach to the prior work completed. These asides, we complete internal audits before the foreclosure sale to ensure compliance with every facet of the statutes. Additionally, to address our client's needs, we also have a customer service department to handle all issues that arise during the process.
If you are planning to outsource foreclosure property services to India, contact our experts to discuss your particulars.
Contact Us
To optimize loss mitigation and loan defaults, outsource your mortgage loan services to India. Contact our experts for more.
Contact us now to get more information on how we can help your company with appraisal ordering and review.
OR
1855-224-6855