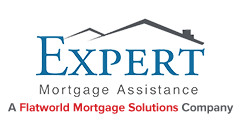 Mortgage Modification and Origination Underwriting Services
Mortgage Modification and Origination Underwriting Services
Expert Mortgage Assistance helps you make the most of modifying loan programs by helping you accurately evaluate and determine which borrowers have the financial capacity to meet their debt obligations. At the same time, we enable lenders to refine their processes so that they can meet regulatory compliance and mitigate operational risks for best returns on origination investments.
Our Modification and Origination Services:
Mortgage Modification Underwriting Services (HAMP/Non-HAMP)
Scrutinize borrower credit report to establish his credit & repayment history
Scrutinize borrower income documents to validate income
Scan forms to spot fraudulent claims
Modify loan tenure, interest rates, monthly mortgage payments
Tailor customized modification solutions to suit homeowner
Check eligibility for HAMP modification program
Review & re-underwrite loans based on borrower financial hardship, commitment and repayment capability
Compute and provide mortgaged property appraisal report
Reduce default levels by modifying delinquent loans
Match Fannie Mae and Freddie Mac guidelines with asset attributes to ensure modification is appropriate
Mortgage Origination Underwriting Services
Pre-qualify a borrower, as per FICO requirements and present financial conditions
Review and verify loan application and seek additional documents
Initial underwriting QC to check accuracy followed by automated underwriting tool check
Assess borrower risk profile and determine the appropriate risk class
Compute loan-to-value ratio, debt-to-income ratio, credit ratio etc.
Property appraisal to determine its value as a loan collateral
Review title, mortgage note and public records in credit report
Covey final loan decision and provide valid reasons for rejection
Pre-fund QC once loans are approved
We have a team of underwriters who are well trained in mortgage procedures and documentation, federal regulations, residential mortgage guidelines and product specific updates. Besides, our process requires every mortgage modification underwriting and mortgage origination underwriting task to go through several rounds of audits, thereby ensuring accuracy and reliability of the highest order.
Outsource mortgage modification and origination process to Expert Mortgage Assistance to gain complete control over quality.
OR
1855-224-6855
Related Article
Origination Services
Credit Analysis
Income Analysis
Property Analysis
Ownership Analysis
Fund Analysis
Modification Services
Validate Income
Check Credit and Repayment History
Modify loan conditions
HAMP modification eligibility check
Re­underwrite loans
Modify Delinquent Loans
Watch Our Process Video