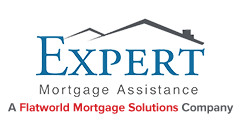 Mortgage Underwriting Support for Lenders
Outsource Underwriting Support for Mortgage Lenders
We help you handle mortgage /loan underwriting process with the speed, efficiency and accuracy needed to remain agile in competitive landscape.
Expert Mortgage Assistance is a premium provider of underwriting services for lenders. As one of the leading mortgage underwriting companies, we have worked with lenders of all shapes and sizes and have helped them meet their loan underwriting needs in different ways. By leveraging our services, our clients have been able to assess an applicant's borrowing and payback capacity accurately and close loans faster.
Loan underwriting is the last step in mortgage process where the borrower's creditworthiness is scrutinized closely. However, with the changes in Consumer Financial Protection Bureau's latest requirements, the underwriting standards have become more rigorous than ever. An underwriter has to perform thorough due diligence of the applicant's file to ensure that the information is accurate and documentation reliable for smooth closing. Even though automation has been readily incorporated in mortgage underwriting process, underwriters are still required to investigate the applicant meticulously and determine their reimbursement capacity. For this purpose, lenders or financial institutions either work with in-house underwriters or outsource their loan underwriting services to mortgage underwriting companies.
With the changes in CFPB regulations and imposition of stricter norms, mortgage companies are exposed to greater challenges associated with increasing compliance costs, expensive non-compliance penalties and increase in loan demand. As a result, mortgage companies have started considering third-party vendors as their outsourcing partners for mortgage underwriting process.
Having an experienced mortgage underwriting company to handle your mortgage underwriting process can not only give you speed and efficiency, but also cost-effectiveness and peace of mind.
When you outsource mortgage underwriting for lenders, you not only gain access to the provider's proficiency and knowledge of latest mortgage standards, but also acquaint yourself with the regulations, as and when they evolve.
Well-Rounded Back-Office Underwriting Support Services
As an expert mortgage underwriting company, we provide a well-rounded service portfolio that includes loan underwriting, closing, post-closing, title examination, appraisal, etc.
We have a repository of advanced tools that allow us to deliver quality solutions to lenders within strict deadlines. As part of the underwriting process, our job is to perform mortgage loan analysis, evaluate applicant's creditworthiness, assess their risk, conduct loan pricing commensurate with market rates and perform all the other underwriting-related activities too.
Some of our backend support services include:
Capacity Assessment

Our underwriters review the borrower's resources by evaluating their employment history, income, 401(k), checking/saving accounts, IRA, and debts/assets; in short, their capacity to repay the loan.

Credit History

A borrower's credit is one of the key defining factors in loan approval process. Our underwriters will assess the credit score and identify payment patterns by reviewing the applicant's credit history.

Collateral

Our underwriters are tasked with appraising the property that a buyer is planning to buy. This is done to assess the property's worth with regards to loan requirement.
By outsourcing your requirements to mortgage underwriting companies like EMA, you get increased opportunity to expand business. Our back-office operations give mortgage businesses and lenders the opportunity to focus on their core competencies and improve their customer relations.
Customizing Underwriting Support for Business Expansion
We are a leading mortgage underwriting company and believe in giving our clients the freedom to focus on their principal business activities. All the services we offer are customized across the loan development with the help of global delivery workflows.
As a loan fulfillment partner, all our services are structured to meet your unique business needs and goals. Our robust underwriting services have the ability to underwrite all kinds of loans, be it USDA or conventional residential mortgage loans. We have thorough understanding of the regulatory requirements that allow us to provide stellar services to our clients and help them achieve their business objectives. Our vast industry experience is put to efficient use in anticipating the industry's embryonic landscape and fine-tuning our services based on that knowledge.
Our expert backend loan underwriting solutions have helped many clients achieve phenomenal success in this highly competitive and challenging mortgage business.
Mortgage Underwriting Quality Assurance Guarantee
We guarantee you quality because our mortgage underwriting process entails performing well-timed reviews, obeying compliance requirements, adhering to underwriting/closing guidelines and by providing expert assistance to our internal and external customers.
At the same time, we follow all regulatory requirements and also keep an eye out for dubious behavior that can culminate into a fraudulent activity. Our quality assurance process involves following responsibilities:
Follow pre-determined checklist to assess all loan files prior to closing
Prepare RESPA/TILA disclosures and pre-disclosures including fee sheets, GFE etc.
Review loan files to ensure that they are 100% compliant with state and federal laws
File restructure, if required
Ensure that processed files fulfil the underwriting requirements
Prepare HMDA reports
Verifying the 4Cs – Credit, Capacity, Collateral and Capital
Our mortgage processing experts handle detailed review tasks, as our QC specialist uses an exhaustive checklist to analyze the loan file with regards to pre-underwriter's assumptions and assessments. We also scrutinize all applications to ensure that each of them comply with Fannie Mae and Freddie Mac guidelines along with industry standards. We are targeted towards achieving zero-defect quality in our mortgage process.
Why Outsource Loan Underwriting to EMA
When you outsource mortgage underwriting to us, we provide the benefits such as:
1000+ highly trained underwriters and processors working fulltime
Comprehensive support for underwriting back-office needs (Capacity, Credit, Collateral)
Standardized and automated back office processes for mortgage underwriting support
High quality assured through multi-tier quality check
Expert group to deal with regulatory requirements
Up to 30% reduction in TAT, leveraging 24/7 work environment
Up to 40% reduction in per employee operational cost
Flexibility to scale work up to 50% during peak times
Seamless communication and highly transparent operations
100% data confidentiality and privacy
Flexible staffing model
Looking for a reliable third-party mortgage underwriting company? Outsource your loan underwriting requirements to Expert Mortgage Assistance and make your process more efficient.
OR
Mortgage Underwriting Articles
Origination Services
Credit Analysis
Income Analysis
Property Analysis
Ownership Analysis
Fund Analysis
Modification Services
Validate Income
Check Credit and Repayment History
Modify loan conditions
HAMP modification eligibility check
Re­underwrite loans
Modify Delinquent Loans
Watch Our Process Video