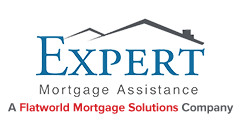 Mortgage Title Outsourcing Services for Mortgage Lenders
Borrower Solicitation Support Services
When you fail to receive one or more of your borrower's full monthly mortgage payments, it stands your duty to reach out to your borrower to help him keep his home. But reaching out to someone who sees a predator in you may not be an easy task.
Expert Mortgage Assistance can help you establish early contact with your borrower, to quickly resolve any temporary or long term financial challenge they might be facing in making their mortgage payments. We provide borrowers the options to resolve their the delinquency issues so that their equity and credit rating remains protected, as well as meet Freddie Mac standards of "quality right party contact."
What We Do
As mandated by Freddie Mac, our quality right party contact services aim to:
Determine the reason for the delinquency and examine the nature of the delinquency (temporary or permanent)
Find out whether the borrower has plans to vacate or has already vacated the property
Comprehend the borrower's view about his financial circumstances and ability to clear the loan
Educate the borrower on alternatives to foreclosure
Reset payment expectations
Get a commitment to resolve the delinquency by paying the outstanding or go for an alternative to foreclosure solution
After establishing quality right party contact, we notify Freddie Mac that we have achieved the date of the first quality right party contact with the borrower, co-borrower, or trusted advisor. Subsequent attempts after the initial contact is also notified according to the procedures laid out by Freddie Mac.
If the solicitation letter meets a response, we contact the borrower within three business days to confirm that the reply has been received. If the response is incomplete, we send the borrower another letter to notify him of the missing information or documentation and the earliest date by which they need to be submitted.
Within 30 days of receipt of all documents, we let the borrower know which foreclosure alternatives or loss mitigations options are available to him and educate him on the next steps to be taken to complete the process offer.
Contact Us
To optimize loss mitigation and loan defaults, outsource your mortgage loan services to India. Contact our experts for more.
Contact us now to get more information on how we can help your company with appraisal ordering and review.
OR
1855-224-6855